A love letter written by George HW Bush to his then-fiance Barbara Pierce went viral on the internet. The hand-written letter was tweeted by many historians. The letter was written on December 12, 1943. According to a presidential historian, Michael Beschloss, at that time former president Bush was working as a Navy Pilot in World War II. He also expressed in his tweet that the letter was written with blue ink on the white stationery paper of Navy and the letter started with, "My darling, Bar." This was the only letter kept by Barbara, in which the war was discussed. In the letter, the president also told her that he could not wait to return. While expressing love for his fiance, the president said that though it may sound dramatic, he felt that Barbara had made his life heaven and he could barely imagine that life. According to him, Barbara made his life complete.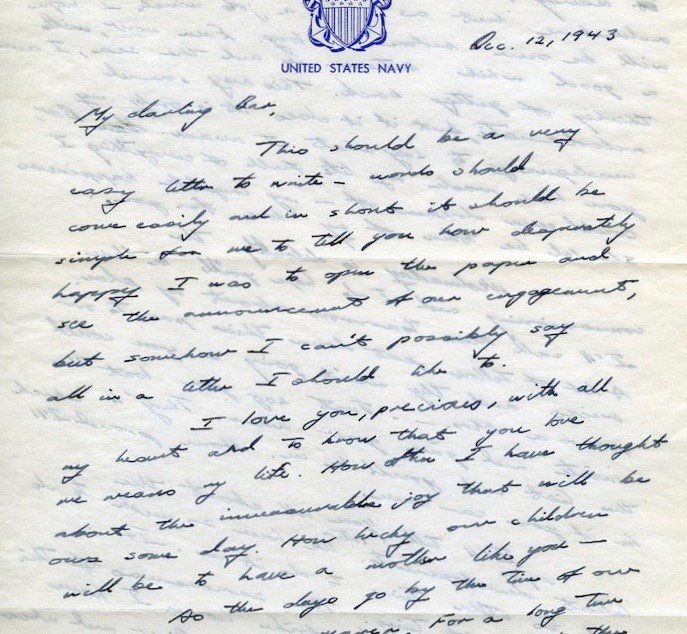 Young Love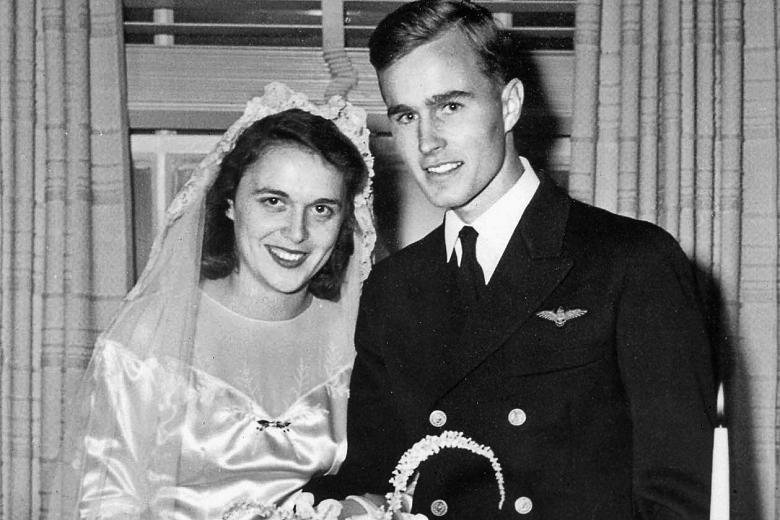 The president started the letter by sharing his feelings about his engagement with Barbara. The president and the first lady first met during a Christmas dance when the president was 18 and Barbara was 17. He mentioned the dress Barbara wore during their first meeting in his autobiography. He said he was not good at recalling things, but he still remembered the dress she wore that day.
How they met and hit it off
George Sr. further said in his autobiography that Glenn Miller tunes were playing in the background as he asked a friend about a girl wearing the red and green dress. After that, his friend introduced Barbara to the future president while a waltz song was playing in the background. The schoolgirl Barbara was the daughter of a publisher. Bush also said that they danced to many songs that night. He said they talked a lot to each other and understood each other in that first meeting.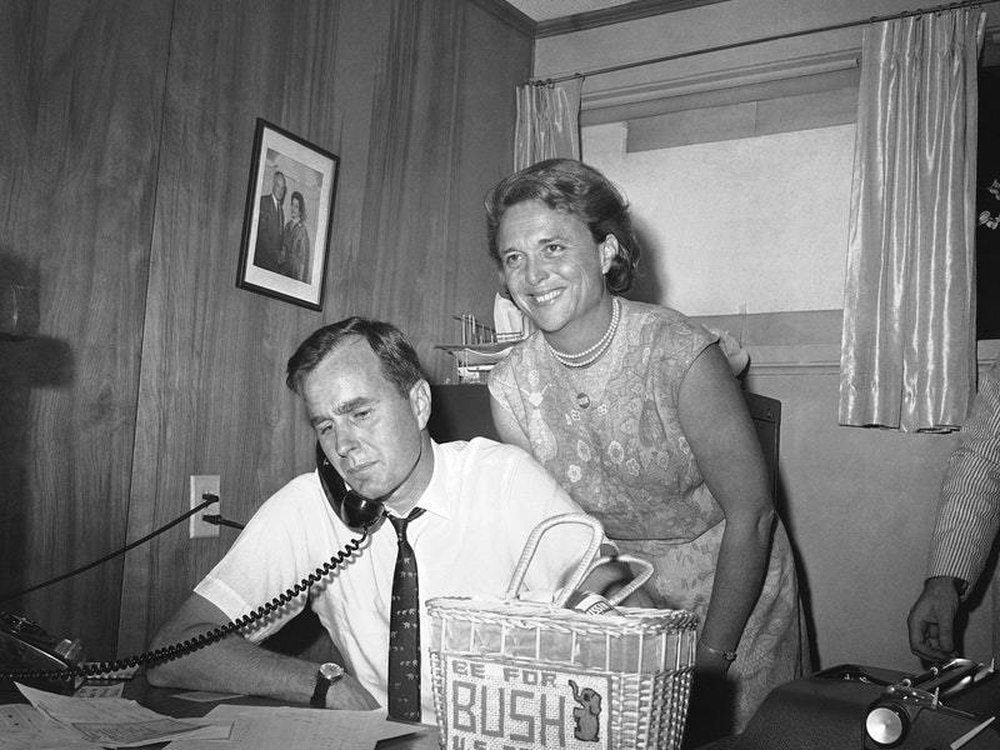 In April 2018, Barbara died at the age of 92. She was essentially an image of "everybody's grandmother". A few days prior to her death, Barbara's family announced that she was failing in health and would not receive any further medical treatment. However, no further detail was provided on the nature of the disease Barbara was suffering from. News of Barbara's death was announced by the office of George HW Bush. The statement said that everybody's grandmother and former first lady of the United States passed away at the age of 92.
Fondly remembered by everyone
Former president George W Bush, one of Barbara's sons, called his mother a 'fabulous lady' and a woman with unique characteristics. George HW Bush married Barbara on January 6, 1945.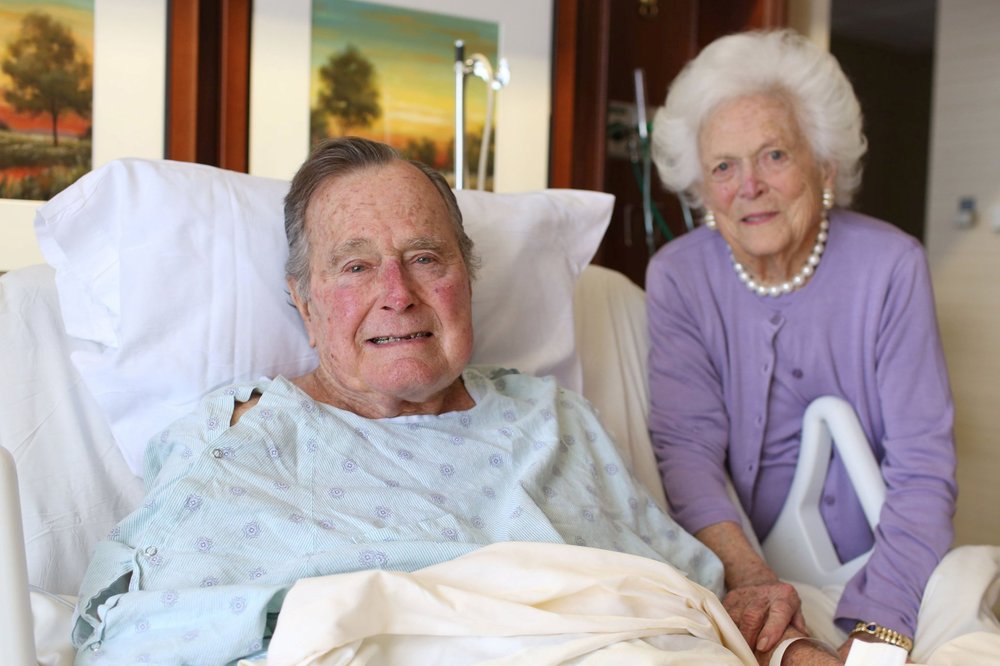 On the death of the first lady, Bush was heartbroken and said that he sat all day holding her hand. While expressing his thoughts on Barbara's death, her son George W Bush said that they are all sad but knew that she would live on in them. He added that their mother was a unique lady who brought prosperity to millions of people. For them, she was everything, she kept them on their toes and had them laughing every time.
President Donald Trump also expressed his feelings on Barbara's death saying he and his wife, Melania, along with the whole nation would want to celebrate the life of the United States' first lady. Jenna Bush Hager, the granddaughter of Barbara, while speaking to NBC news said that her grandmother was a great fighter and she was in great spirits. Jenns's twin was named Barbara after her grandmother's name.
The first lady of the United States was born in New York on 8th June 1925. And at the age of 19, she got married to George HW Bush when he was on leave from his duties as a Naval Officer in WWII. Soon they moved to Texas and he started concentrating on his political career. Giving a lot of importance to universal literacy, Barbara founded the Barbara Bush Foundation for Family Literacy. She left behind her husband, 5 children, 14 grandchildren, and 7 great-grandchildren, who adored her.