Last February, the deadliest school shooting incident happened Parkland, Florida, where 17 people died after a former student named Nikolas Cruz went on a shooting spree inside the school. However, this is not the very first time a school shooting incident had happened. In fact, one of the deadliest ones happened back in 2012 at the Sandy Hook Elementary School in Newtown, Connecticut, wherein 27 people died within the school.
A 20-year-old man named Adam Lanza actually managed to shoot 20 children under seven as well as six members of the staff. Before he went to the said school, he actually shot and killed his very own mother and once it was all over he killed himself by shooting his head. In a report the year after the incident, Lanza was said to have planned everything on his own and acted alone, however, it is still unknown as to why he did it.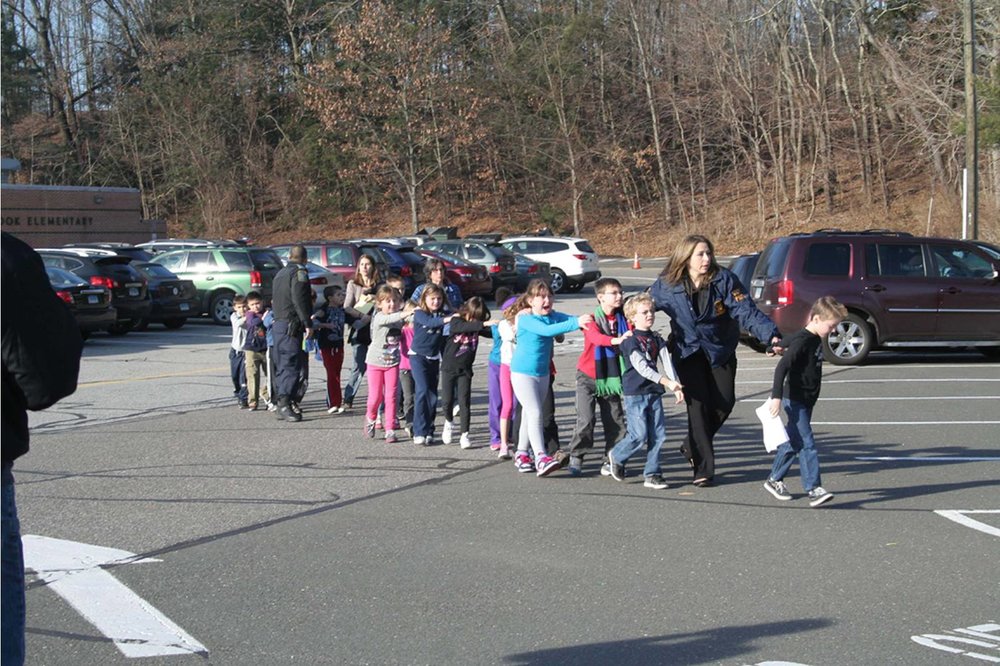 The Sandy Hook shooting incident happened five years ago
Then again, based on a report that was released by the Office of Child Advocate, the shooter was actually suffering from depression and anxiety when he was a teenager and also had Asperger's syndrome. Five years after this incident, the case is still fresh especially when a radio show host and a conspiracy theorist, claims that every single thing that had happened in this particular school shooting incident was fake.
Controversial Conspiracy Theory
Jones has been known for his radio show entitled The Alex Jones Show which airs all across the country. Aside from that, he also has a website wherein he does conspiracy theories. One of this most controversial conspiracy theories is that he claims the Sandy Hook school shooting incident was actually fake.
It was actually in September of 2014 when alone said that no one really died during the school shooting incident even if authorities said that there were actually 27 people who have lost their lives. Jones claimed that the victims were just child actors. In 2016, a girl named Erica Lafferty, who happens to be the daughter of Dawn Lafferty, who was the principal of the school that also died in the incident, wrote an open letter to Trump, asking him to denounce Jones.
However, Trump seemed to be very fond of Jones especially after he made an appearance on his show during his campaign. Another letter was sent to the president, but this time it was from the Newtown School Board, but the president simply ignored and did not respond to their letter.
Jones Faces Defamation Lawsuit
The parents of the victims of Sandy Hook shooting simply cannot take it anymore so they have decided to take a legal action against the radio show host. A lawsuit was filed last week by two parents whose children died in the shooting incident in 2012. They said that Jones continues to lie and they lost their children, it is just completely unacceptable.
One of the parents is Neil Heslin, who lost his 6-year-old son during the incident, said that he had to endure losing and burying his son who had a bullet hole on his head that killed him. Along with Heslin, Leonard Pozner and Veronique De La Rosa have also filed a defamation case against Jones.
Each of these lawsuits is looking for damages that are worth more than a million dollars. According to Mark Bankston, the legal representation of the Sandy Hook parents, the families didn't just endure the pain when they lost their children, they also had to endure the torment that Jones has been saying even after five years of what happened.
His claims simply say that these parents are fake and didn't really lose anything. Bankston also referred to this as "the most disgusting act of defamation in the history of American media."
Bankston is actually also handling another lawsuit that is unrelated to the Sandy Hook case, against Jones' Infowars, after a man claims that the said conspiracy theorist have incorrectly accused him of being the person behind the recent Parkland shooting incident in Florida, despite having the real suspect taken to custody. There still isn't any comments that are being realized either by Jones, his legal team or the network he's working for. So far, the president hasn't also made any comments regarding the said matter.