Wanderlust, which is a term defined as the very strong desire to travel, is like a good form of addiction but it's difficult to quit, so the best way to treat it is to give in.  The only problem is that no matter how good for your soul travelling is, it's usually bad for your savings.  Travelling is a good addiction if you can afford it, since it usually needs for one to allot a great deal of money for it.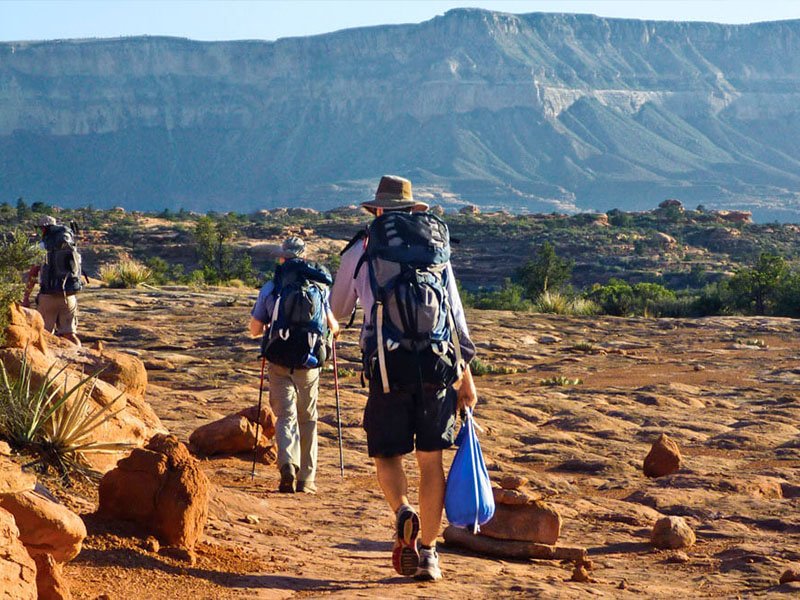 Fear not, wanderers – both those who have started their traveling tradition and the ones who have yet to start.  There is a way for you to travel for a limited budget, in fact, it is considered by many as the best means of travelling the world – through backpacking.  If you have trouble believing this information, here are some reasons that may help you do so.  They are gathered from people who have chosen backpacking as their way of exploring the world.
It's the inexpensive way to travel
Naturally this is the first reason we point to, since we are on the subject of travelling on a budget.  Through backpacking, you mostly travel by foot so less expenses on transportation fees when you travel, like trains, taxis, and rental cars.  Think of it this way, by cutting travel cost through backpacking, you are saving more money for other future travels.  Saving money literally translates to more places you go on adventures to.

Backpacking is the best way to 'experience' a place
Many backpackers swear they are stuck to this means of travelling because of the immersive experience of a place.  That simply means that you do not just go and 'see' places and take photos of them to have memories of your travel, instead you experience the culture of the region – you interact with its inhabitants, you learn about their way of life, their history, and you enjoy their native cuisine.
Some people visit a certain country for the gastronomic experience, they see their famous delicacies in images and videos and they want to try it.  So they go there, order food, and eat them (not to mention the photo-taking session before the actual eating). When you backpack, you do not just eat, you eat like the locals, and therefore you experience their native cuisine and not just taste it.
You make use of the little necessities you have
It's called 'backpacking' for a reason; you literally carry with you a backpack that is convenient to carry throughout your travel.   That means you have limited items to carry, and you leave some, that give you comfort, behind.  So you make use of only the things you have in your backpack, as well as what you can get or buy (remember you are on a budget) at the place you will travel to.  This experience will help you appreciate the simple things in life, as well as what you have back home once you've returned and see the difference of not having those comforts within your reach and by finally having them again.
No itineraries and time limits
Who likes being restrained by travel itineraries and time limits when travelling?  Can we guess none?  That's what troubles tourists who book expensive travel tours.  Imagine splurging on a trip and you end up with limited time to see places because you are on a group tour or you are travelling with a lot members of your family, so you need to all have a synchronized schedule.  It doesn't sound like a vacation, right?  With backpacking, you do not have an itinerary, so if a place gets you interested and you want to learn more about it and the people living there, you can stay as you please.  You can adjust, because it's your trip, you make the rules.

Less shopping temptations
When you go on a backpacking trip, it doesn't mean you will not chance upon shopping districts.  Since you are carrying just one backpack, you do not have a lot of space for new stuff.  Thus, you will be less tempted to shop for big bulky things, just small memorabilia or souvenirs from the place.
It's good for your body and soul
You will do a lot of walking when you backpack, which means exercise that is good for your health.  Furthermore, spending a lot of time close to nature will help you relax and de-stress, which your soul needs.