Yes, you can find a hamburger that costs more than $100 and baseball game tickets, which are well over $1,000 in New York. But did you know that the city also offers a ton of freebie activities and experiences daily! So if you're in NYC for work, on a family vacation or just transiting trough, there are painting exhibitions, stand-up shows, classical music and plays that you can watch and it's all free of charge. Check out list of free things to do in New York, which most people would happily pay for!
Shakespeare In The Park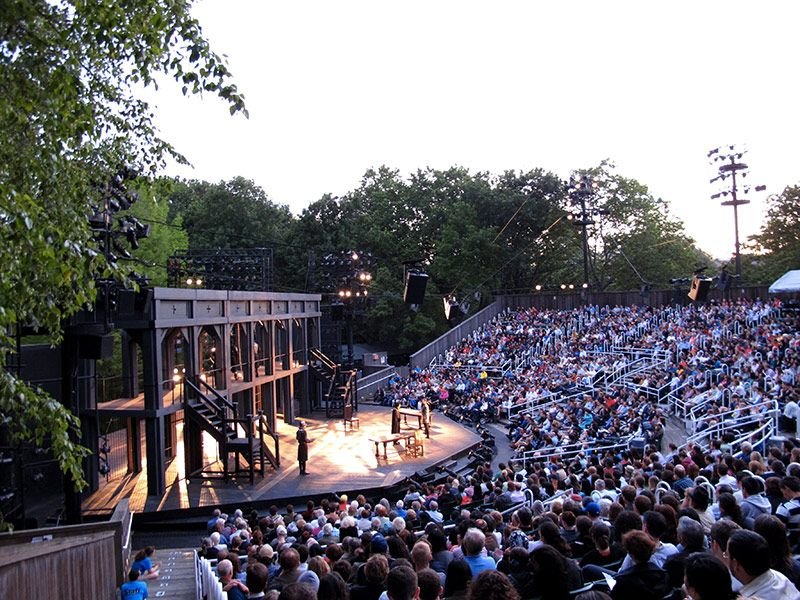 Experience Shakespeare's musicals and plays just the way they were enjoyed in his days, in the open air. Head on over to Central Park's open air Delacorte Theatre, where the tickets are free. You can stand in line at the theatre to get them or just visit their website for online tickets.
Staten Island Ferry
A free boat tour with amazing views of the Bay, Ellis Island, Statue of Liberty and tall sky scrapers? Yes please! Just check for the schedule of the Staten Island Ferry, which makes trips between Staten Island and lower Manhattan and hop on for a salty aired ride.
The High Line
The former elevated rail line was converted into a one-of-a-kind public park which runs from West Manhattan to the West Village, and has many access points. This disable-friendly place has free guided walking tours and stargazing sessions on Tuesday nights, which will make you fall in love with the city.
The New York Botanical Gardens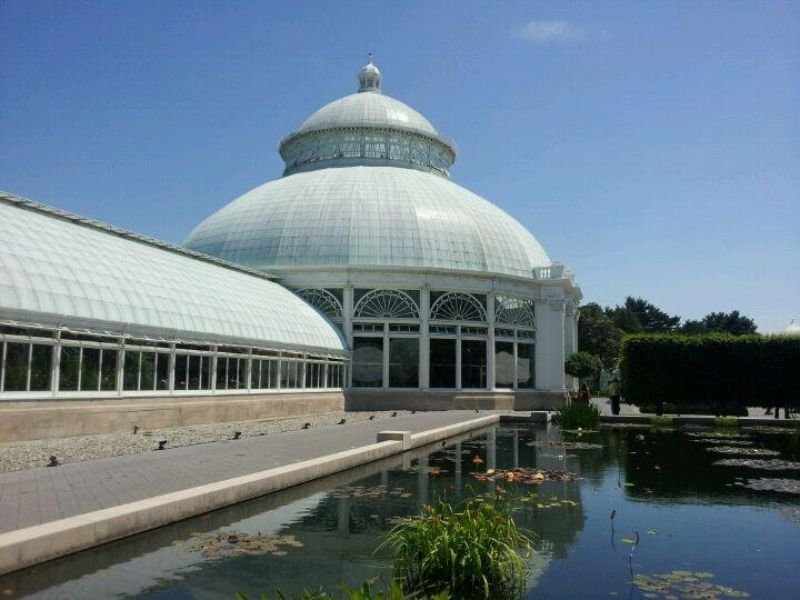 Yes, we hear you; this isn't a 'free' attraction. But if you're looking for a free sneak peek into the park, all the day of Wednesday and 9:00 am to 10:00 am on Saturdays, are an ideal time to stroll through the botanical wealth here. Although entry to special events and the greenhouse are chargeable, there's so much you can do here for free!
The Central Park
Summer is a great time to be out and thrifty here at Central park. Apart from the beautiful gardens, ponds, bridges and sculptures, they also have guided tours of their gardens, concerts, theater and catch-and-release fishing among other things which do not require you to reach for your wallet. You can also enjoy a carousel, the Central Park Zoo and the endearing puppet theatre.
The Museum Of Modern Art (MoMA)
Admission into MoMa's galleries, exhibitions and film screenings are all free on Fridays between 4:00 and 8:00 pm. Get ready to be enthralled by their collection of pieces by famous artists such as Picasso, Van Gogh, Chagall and Mondrian among other luminaries. It also houses an outdoor sculpture garden, which should not be missed.
Summerstage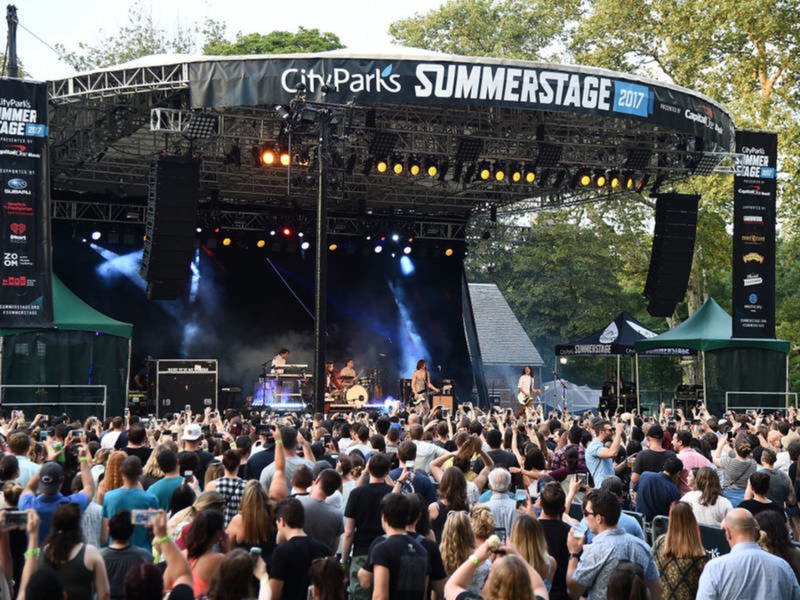 Find dozens of free performances and recitals that are performed in public parks in Brooklyn, Queens, Manhattan, Staten Island and The Bronx under Summerstage. You can check the festival's schedule and watch your favored acts and performances in dance, music and comedy.
The New York Public Library
Some people just visit this place because the movie Ghostbusters was filmed here while others come for their massive collection of books. But you should go here because the Library's main building hosts many free history and art exhibits such as paintings, maps, drawings and manuscripts. Don't forget to take a picture with the iconic sculpted lions outside.
Bryant Park
Situated right behind the main building of the library, Bryant Park is a nature lover's paradise, right in the middle of bustling Midtown and its free too. For the kids, there's a beautiful carousel from France, which plays Edith Piaf's songs as the mini-humans whirl about on the elegantly carved cats, bunnies and horses ($3 per ride, or 20-rides at $10 with a discount card). There are a few places to eat here, but a seat by the fountain while you eat is highly coveted, so grab a takeaway. During its Summer Film Festival, the park hosts a free movie screening every Monday night where you can come early and grab a spot. Just remember to bring a blanket and picnic along.
St. Patrick's Cathedral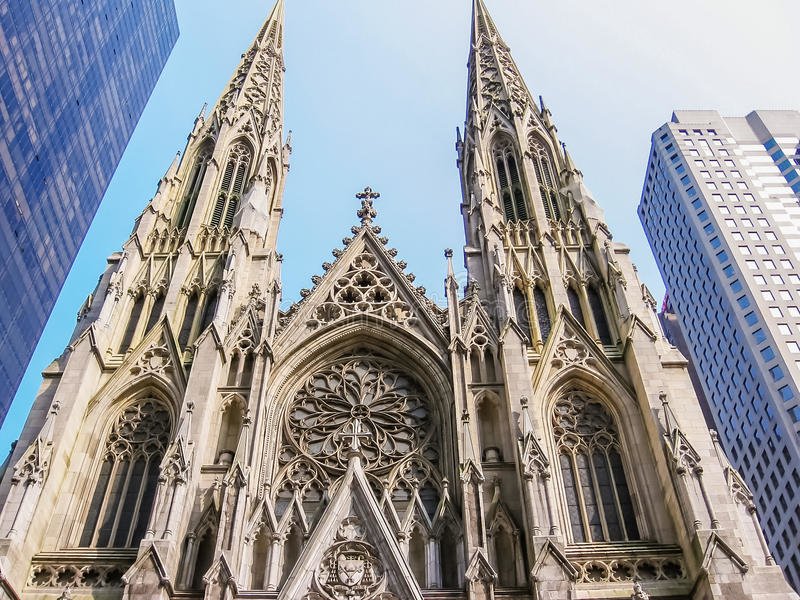 Hat off and voice low as you enter this religious place to view stained glass windows, religious sculptures and beautiful architecture that transports you to a forgotten century. The list of mass timings, events and concerts are listed on the Cathedral's website, for you to see.