Maria Sacchetti, a reporter of Washington D.C broke out an interesting news about ICE raid at a meatpacking place in Tennessee. It was reported by Sacchetti that ICE arrested 97 immigrants on Thursday night.
According to Immigration and Customs Enforcement, 86 people were arrested due to illegal entry, one of them was caught due to state charges and remaining 10 people were arrested on immigration charges. According to the spokeswoman of Immigration and Customs Enforcement Tammy Spicer, most of the people arrested belonged to Mexico.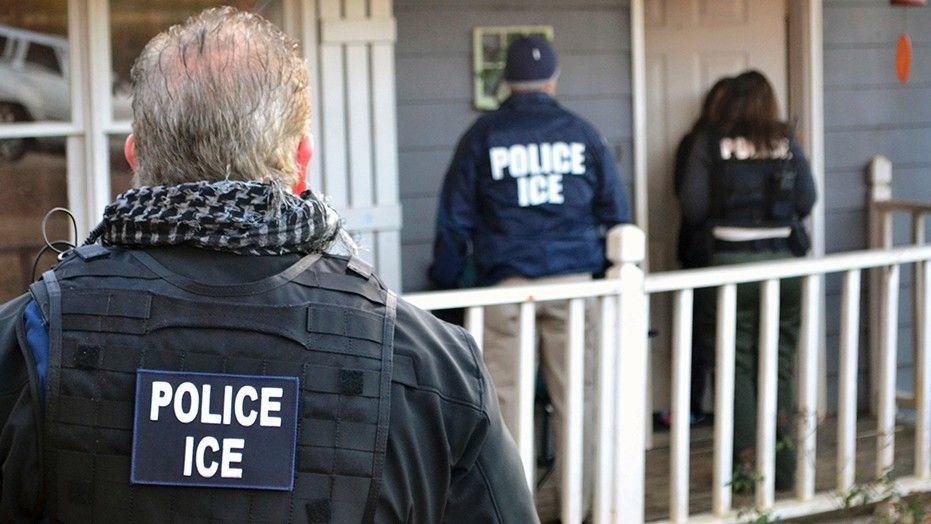 Many immigration officials are saying that it was the biggest raid since George Bush era and also this raid included the tactics used by George's administration to catch illegal immigrants. However, ICE did not give any statement about how big the raid was and where it ranked among the biggest raids of them all. After the raid, Stephanie Teatro who is working as a director of Tennessee Immigrant spoke that the people of Tennessee are panicked. Now people are scared and do not come out of their houses quite often.
ICE released 32 out of 86 immigrants arrested on the charges of civil immigration, and no reason was told by ICE officials. Rest of the immigrants arrested on this charge are still in the custody of ICE and there is no information on where they are placed now. The raid took place at the cattle-slaughter in Tennessee as the ICE officials executed a warrant research in this area.
There were many other security and police teams with ICE as it was told that it was a combined operation carried by Tennessee Highway Patrol, Homeland Security, and Internal Revenue Service.
Nicholas R. Worsham, an IRS agent told the media that the plant was run by a family and is under investigation. The allegations imposed on the family included tax fraud, and hiring illegal immigrants.
Worsham further added that this company was under investigation by the federal agency as Citizens Bank reported the government about the withdrawal of $25 million by this company every week since 2008. He further told that the company was paying the illegal immigrants in cash and the workers were also treated harshly as they were forced to work extra times.
Later, the company owners were also revealed. The name of company's owner is James Brantley and other owners include his wife and daughter namely Pamela and Kelsey respectively. However, no action was taken against company owners till Friday and also the federal agency is investigating the matter on priority basis.
Since Donald Trump came into the power, US has recorded 34% increment in the deportation and illegal immigration arrests have risen to almost 40%. In this January, ICE banned a couple of stores in the different states like Michigan, New York, and California. The ICE agents investigated at 98 such stores and the investigation led to 21 arrests. And according to agency officials, this was the largest raid of the Trump's area.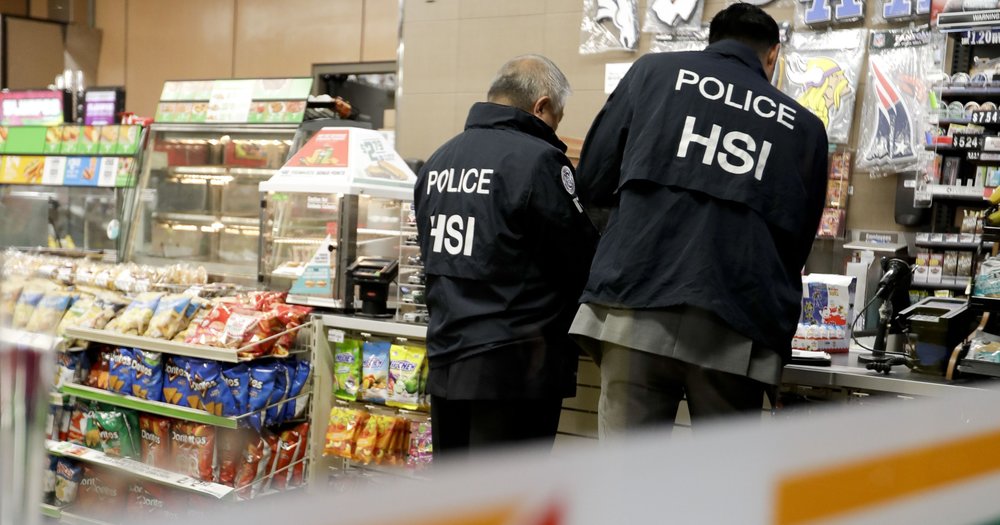 Last year, ICE investigated 1,360 employees and more than 300 employees were arrested for alleged immigration violations. According to the agency, the companies of these employees were asked to pay $97.6 million as a judicial fee and $7.8 million as the civil fee.
Immigration officials have asked the US Government to step up the work in making all the employees use federal E-Verify system. It was also told by the officials that Trump's border policies will not work until illegal immigrants continue to get work in the United States. Back in 2017, Tennesse was forced to hire new employees using federal E-Verify system which will screen out the illegal candidates and will only allow those who are legal to work in the US.
According to last month statistics, 50308 people were scrutinized showing that Trump's focus is on throwing out all illegal immigrants. However, in response to all these raids, the advocates of these immigrants have told the US government to pass an overhauled law for these immigrants saying that they are filling jobs in the US which Americans will not be able to do. According to Rev. Chet Artysiewicz – president of Glenmary Home Missioners, due to such incidents, there is an immediate need for immigrations reforms and all the political parties need to work together on these reforms.