Since 1950, North and South Korea were in the war and finally both the countries decided to end this long run of war. A meeting will hold next week between the leader of the two nations, President Moon Jae-in and Dictator Kim Jong-Un and it is expected that this meeting will prove to be the final nail in the coffin of the war between these two states. Since 1950 when the Korean conflict ended in a truce rather than peace, the two Korean nations have been in a state of war.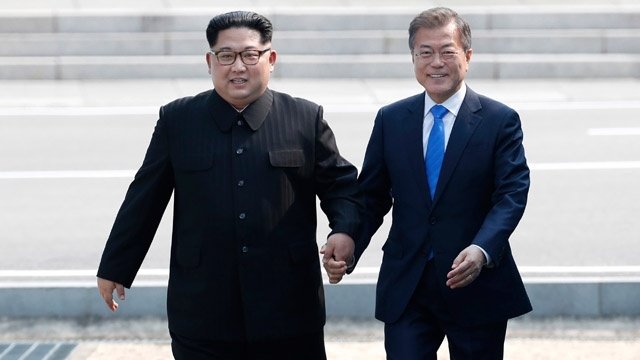 South Korean media reported that both countries are planning to end this long-running war in the coming North-South summit. The leaders of both nations are on the way of making history as a historic announcement is expected on April 27. Kim is also making history by landing on the soil of South Korea as he is the first leader of North Korea to do so since 1950. A newspaper reported that there are chances that both countries will pull their forces away from the demilitarized zone separating two nations.
However, Kim is also supposed to meet the US President Donald Trump in the coming May or June. But this meeting is not confirmed by White House Officials. The CIA director in the United States, Mark Pompeo released a statement a few days back in which he told that North Korea should never expect anything positive from us unless they give up on their nuclear weapons. Meanwhile, the North Korean leader Kim enjoyed the weekend by celebrating the birthday of his grandfather Kim Il Sung with his wife Ri Sol-Ju.
These annual celebrations were different from the previous celebrations as there was no ballistic missile show linked with the sign of dictatorship. The photos of this year's celebrations do not include any weapons but sports, dancing and fireworks. The celebrations were made in a happy mood as Kim and his wife were seen laughing, applauding the performers and posing with the dancers.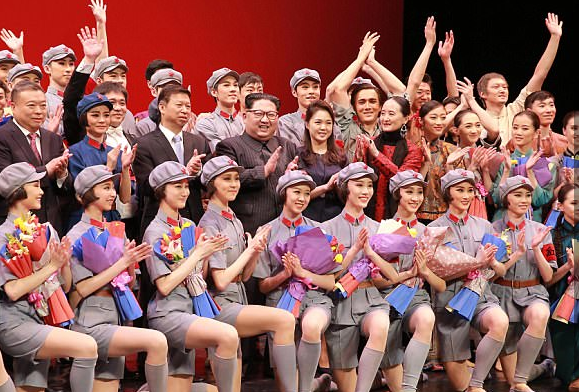 Kim also met with the head of the Chinese Communist Party, Song Tao and after the meeting, Kim said that he wants to develop fresh relationships with other countries. China which is the only ally of North Korea had icy relations over the past few years as they disapproved of the missile attacks made by North Korea. But Kim made his intentions clear when he visited China in March, his first visit since he took charge in 2011.
War History of North And South Korea:
A war broke out between the capitalist South and communist North in June 1950 which killed 2-4 million people. China supported North Korea while America backed South Korea in the 3-year-long conflict. The conflict that started in 1950 and ended in 1953 involved all the Koreans in war. Many attacks were made in the capital city of North Korea, Pyongyang.
Then in 1968, North Korea sent a team of 31 commandos in Seoul to assassinate the president of South Korea, Park Chung-Hee. Apart from two, all of the 31 commandos were killed.
Another murder incident took place in 1976 when North Korea attacked a work party in the demilitarized zone and as a result, two US citizens were killed. In 1983, the South Korean president Chun Doo-hwan visited the Yangon mausoleum and during his visit, North Korea attacked Burma and as a result, 21 people died. However, South Korean survived that attack. although many government ministers died.
After that in 1987, South Korea was drenched in blood as 115 people were killed in an Air Flight explosion over the Andaman Sea. Seoul blamed Pyongyang for this attack but Pyongyang denied its involvement. And in 1994, Kim Il-Sung, the founder of North Korea died but after that, his son Kim Jong-Il continued to stab his South Korean neighbor.
Then in 1999, a small marine clash saw 50 North Koreans dead. In 2010, South Korea blamed its neighbors for destroying one of its warships which killed almost 50 South Korean sailors. North Korea continued to make the atomic bomb with a couple of ballistic missile attacks and finally succeeded in doing so in 2006. At that time, North Korea was looking to make a rocket capable of attacking the United States.
The nuclear progress of North Korea accelerated under Kim and in September 2017, North Korea successfully made the biggest nuclear test in its history.