A great American road trip is seen as a rite of passage in our country. We Americans seem to harbor a unique fascination with driving on the open road. It's probably built into the cultural DNA, which we share with our countrymen. The car always did stand as a symbol of freedom in the movies, when the protagonist could simply hop into their car and make a quick gateway from their boring life. Riding into the sunset meant a free life, hitting the road at your own pace and of course, loads of adventure!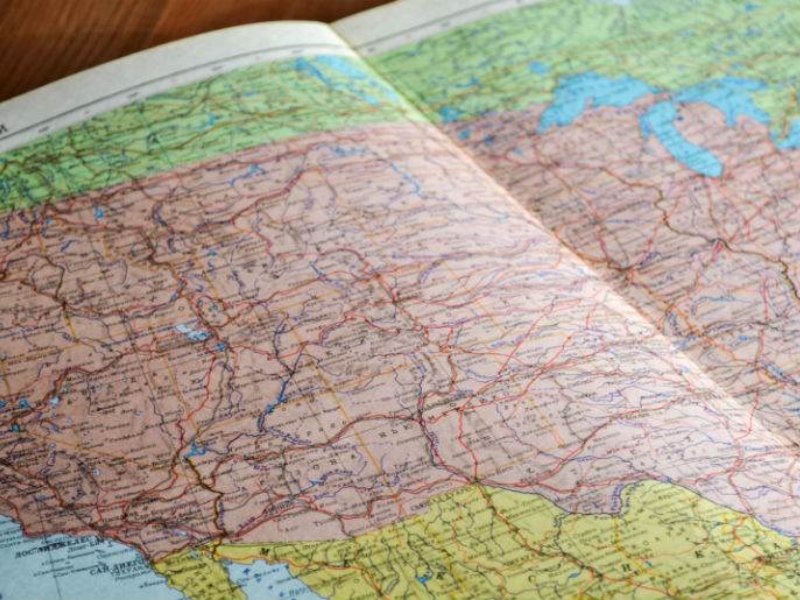 And if that isn't inspiration enough itself, we are here to give you the most compelling reason to hit the road, USA is an incredibly easy country to travel in an it's dirt cheap to do so. Let us help you plan your pan-USA budget trip, which your wallet will be thankful for.
Accommodations
Let's face it, this is going to be your largest fixed cost which you just won't be able to avoid, but you could lower this component of your travel budget significantly. A few ways to do that are given here;
Couchsurfing — Make use of a service which facilitates your stay with locals for free using the Couchsurfing website or other similar ones. It's also a great way to socialise with new people and because they are locals, they will gladly help you find hidden gems across their city or town. Now that's a win-win. Also, USA has many hosts spread across the country, so there's always a couch waiting for you.
Stay in budget hotels — If you can't find a place to crash at the 11th hour, fret not as there are plenty of low-cost roadside hotel chains and standalone properties such as Super 8 and Motel 6. Rooms usually start at about $40 per night, or about $60 including tax. Rooms are very basic and look like they were well used, so do not expect any fancy stuff.
Airbnb — A more comfortable alternative to cheap motels and hotels is Airbnb, a service that lets you stay in people's homes, bungalows and apartments. Trust us when we say that it's far cozier (and probably cheaper) than any hotel! You can find a lot of single occupancy rooms as well as shared spaces such as kitchen and dining areas for $30–40 per night.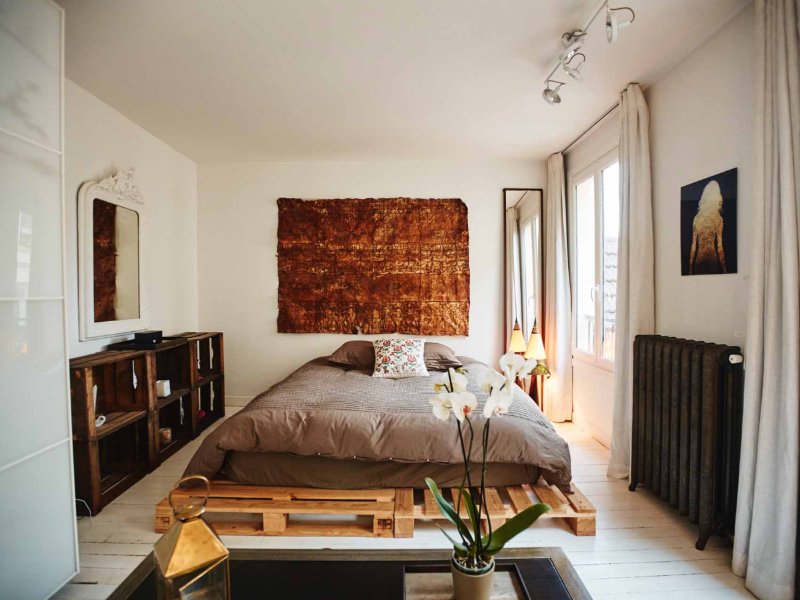 Hostels — So there aren't a whole lot of hostels in our country, and a majority of the hostels are steeply priced. A dorm usually costs around $30 per night, which only means you can rent a similar, but more private room through Airbnb, and at the same cost, too.
Camping — Most of the national parks make for affordable camping grounds, and if you are carrying your own camping gear, campsites cost about $10-30 per night.  Additionally, you could check on the economy website, Camp in My Garden, which lets you camp in people's backyard for a nominal fee.
Food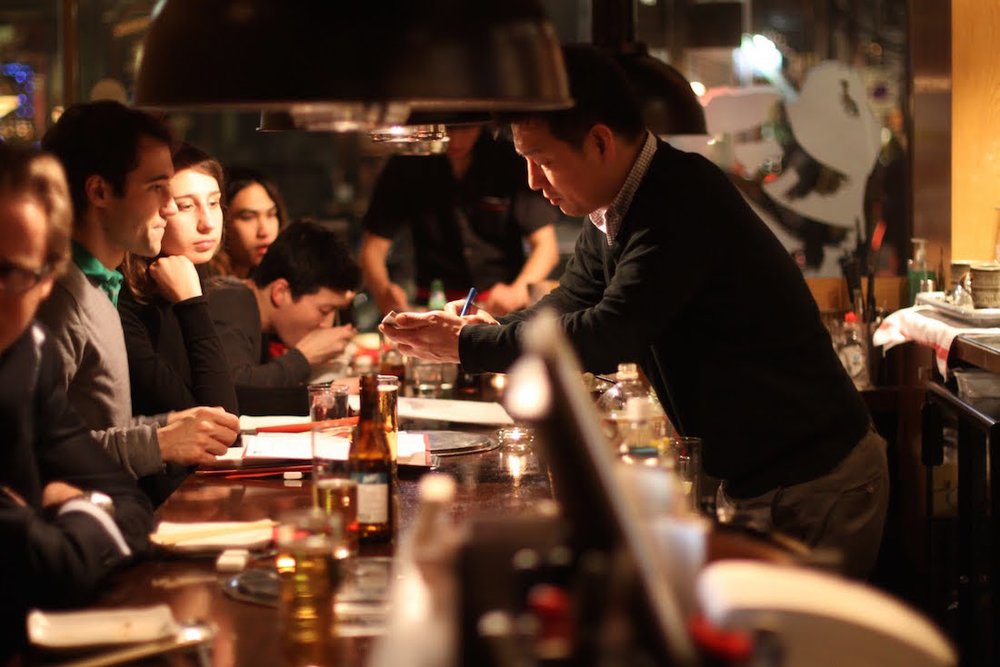 Keep the cost low by cooking for yourself and avoid pricey meals and establishments. Using Yelp! To search for cheap places to eat is recommended too. Cook simple, save and travel some more.
Sightseeing
Here's how you can save big on your sightseeing costs:
A National Park pass — With $80, you can buy a yearly National Park pass that gives you entry to all the 59 national parks in the country (and to other recreational areas, as well). It can be purchased at the first national park you visit and that's it! Our personal favorite picks among the parks are Yosemite, Grand Canyon and Zion.
City tourism card — These little cards let you to see many places of interest (and even include public transportation at no cost!) for just $30 to $40. They also allow you to gain free entry into museums, offer restaurant discounts and subsidized entry fees at attractions. If you're planning to indulge in plenty of sightseeing, this is the card for you.
Free events — The best place to get information about free events are at your nearest tourism centers, Google, or just ask your hotel concierge for information. You will be surprised at how many free activities some states offer.
Conveyance
Travelling from place to place in the US is rather difficult and you need a car. Some non-car related options are;
Hitchhike — It's doable (and combatively safe).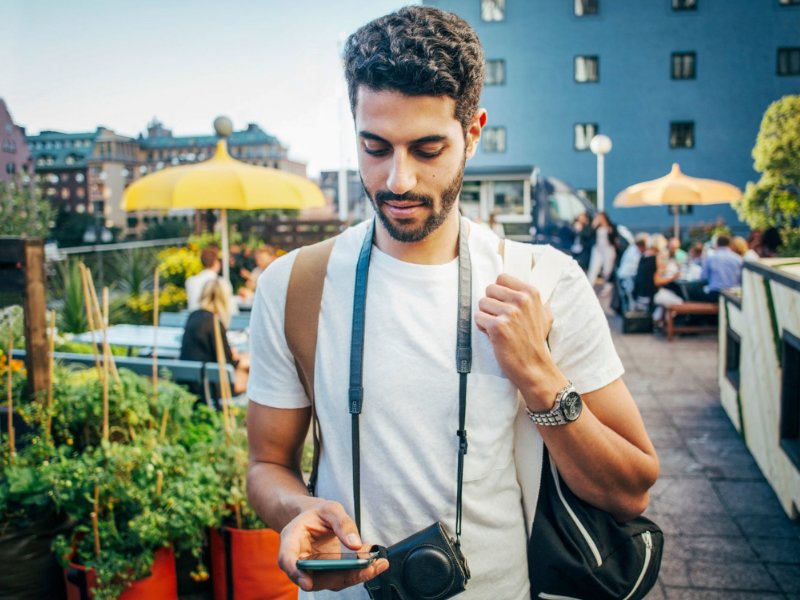 Rideshare —  Giving other travellers rides can substantially lower your expenses. Or if you need a ride yourself, you could use the same app/website to locate rides to get to your destination.
Buy a car — A bit farfetched, but you could consider buying a used car from a dealership, and maybe dispose it off after your nation-wide trip.
A road trip across our country is a fun way to see diverse landscapes and meet interesting people. The US is not a very expensive (besides the big cities, of course!) and you can easily travel the lengths and breaths, at your own pace. Now, start packing…