2017 has gone by and with it some strange food trends emerged that caught some people's attention so much, the they decided to hazard a try.  Do you remember the black drinks, black ice creams, black sandwiches, black burgers and other black foods seen all over social media last year – they were that color because of the activated charcoal in them.  Who would ever think that there will come a time that activated charcoal would be the 'in' thing in the food industry someday, right?  But a lot of people tried these activated charcoal infused foods, and actually loved them.  With it becoming a hit, strange and unusual foods suddenly became a trend.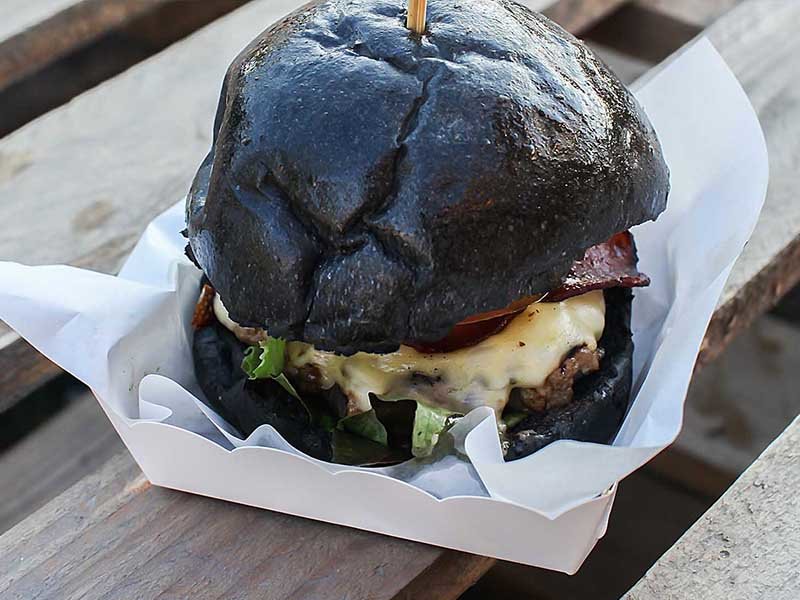 Restaurants all over the world suddenly had this mission to conjure up unique spins to already popular foods in the market – take for instance; pizza and coffee.  It's actually not a new thing for restaurant owners and chefs to give different spins to food, like the one mentioned, pizza.  Originally it was composed with just flat bread as crust, tomatoes, cheese (mozzarella), and herbs.  Through the years other different toppings were added – anchovies, mushrooms, pepperoni, black olives, sausage, onions, green peppers, black olives, and bacon.  Just recently they made a healthy version of the pizza crust that's made of cauliflower.
This 2018, you are in for yet another surprise about pizza, as well as coffee.  Because these new strange foods are trending right now, one is healthy while the other can make you feel good while eating it – grab a bite of the rainbow glitter pizza and have a sip of the broccoli coffee!
Rainbow Glitter Pizza

Cakes and other baked goods are not the only food that's sparkly these days, even pizza now comes with glitter!  The rainbow glitter pizza aptly called MagicalAF, is made like pizza margherita (or margarita), but the sauce on top is made of rainbow-like colors and edible glitters.  It's like happiness that you can eat!  The rainbow glitter pizza has become so popular these days that famous celebrities took notice of it – Jimmy Kimmel featured it on his late night show, and model and TV personality Holly Madison posted it on her Instagram account with a caption asking her followers if they have had their glitter rainbow pizza that day.
If you are near the Dagwoods Pizza place in Santa Monica, California, you can visit them and be in awe of the unique pizza flavors while you eat, or you could have this colorful creation delivered to your doorstep.  You have to get in line, though, if you visit Dagwoods, because there are reportedly long queues daily due to the popularity of the MagicalAF pizza.  Although first of its kind, glitter and rainbow colors have been incorporated with other food products before, such as bagels, beer, gravy, and cappuccinos.
Broccoli Coffee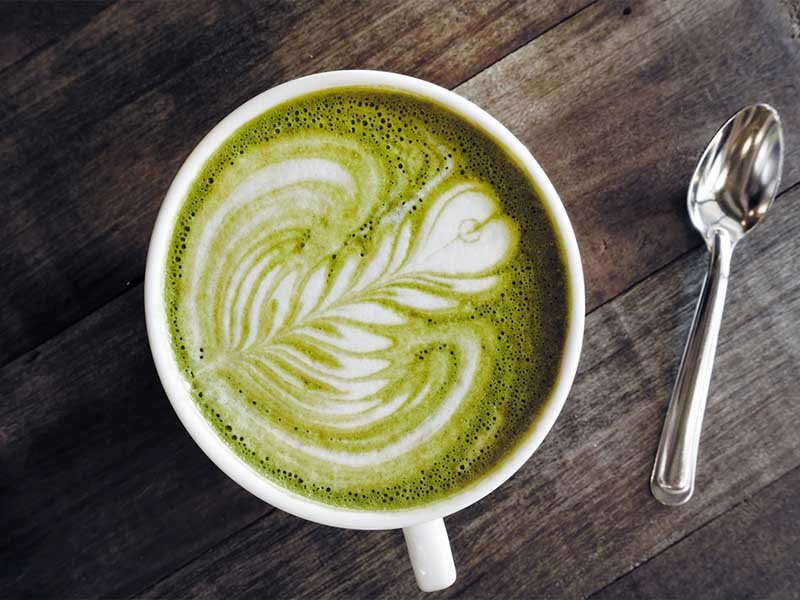 If you are not a fan of vegetables, particularly broccoli, there is a way you can get the nutrients packed in the said food – through your coffee!  Because of the increasing popularity of healthy foods and beverages, the Commonwealth Scientific and Industrial Research Organization and Hort Innovation from Australia have designed a concept that can meet the current demands of consumers.  Other reasons that motivated the group to incorporate broccoli into the popular drink are minimizing food waste as well as to address the low intake of the said vegetable. How was the reception to the healthy drink, you ask?  Reports gathered by the Science Alert website showed mixed reactions from different cafes all over Melbourne that serves them.
We know you are wondering how broccoli is incorporated into the coffee – are they blended then mixed into the drink, or are they prepared along with the coffee grounds.  As it turns out, the broccoli is first left to dry, then made into fine powder through grounding (just like coffee).  The broccoli now in powder form is then mixed to the coffee in the coffee shops that serve them.  It is amazing that with just 2 tablespoons of the powdered broccoli into your coffee, you can get as many nutrients you get from one serving of the fresh vegetable.  That is not the only benefit from this new innovation, food waste are cut as well – those not-so-great-looking broccolis usually left out in grocery stores now have purpose instead of just going into garbage cans.  And if you don't feel like getting a different taste in your coffee but wants the nutrients found in broccoli powders, you can add them to other food items such as soups and salads.