Foodies worldwide can vouch for one thing; it's not how the food looks on the outside but what it makes you feel on the inside that matters the most. Yet, certain food combinations are so weird you would instead go hungry than try them. 
We are not speaking of french fries slathered with vanilla ice cream, kind of crazy pairing; these are some of the most unlikely and unthinkable food combinations you'd ever encounter. No, we aren't dissing them; in fact, they are surprisingly so lip-smacking good we are here to recommend you taste them all. 
Chocolate-Covered Bacon for Dessert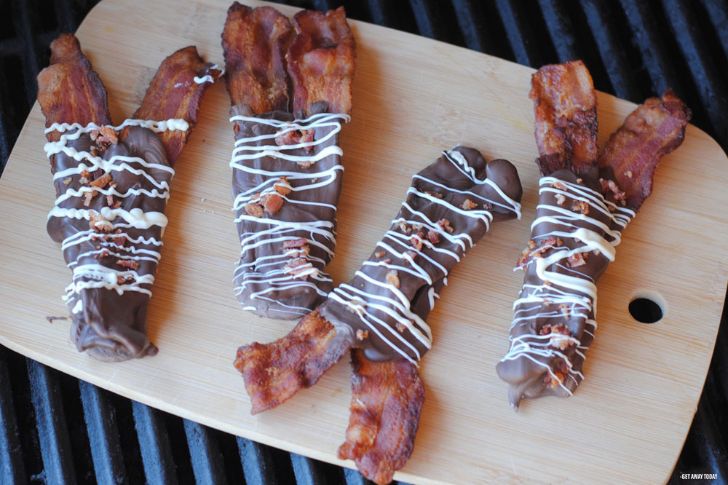 Let's start with a dessert, shall we? It is probably, not technically a sweet dish; the word is still out on this one, but meanwhile, let's see if the thought of having bacon with chocolate churns your stomach. 
If it doesn't, grab a crispy bacon, cover it with melted chocolate — white, dark, or semi-sweet, and leave it in the fridge for an hour to harden. Once it does, you can enjoy it as a snack or a dessert. The delicious tussle between the sweet and salty flavors makes this funky combination a winner. 
Pizza With a Generous Drizzling of Honey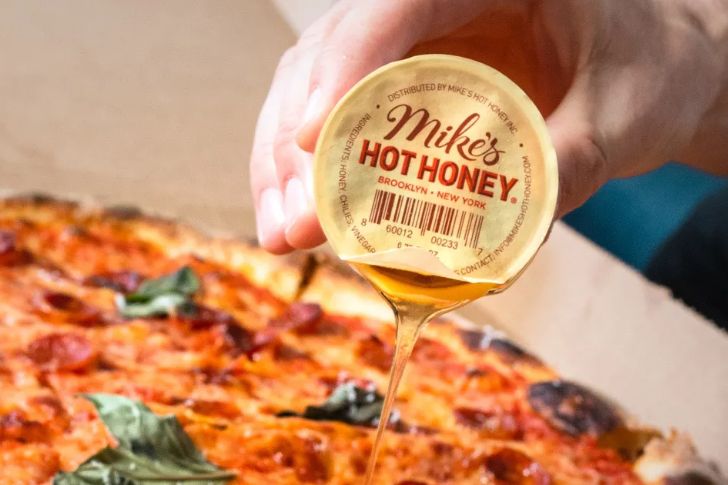 We aren't long off from people scrunching their noses at those who prefer pineapple slices as pizza toppings. Yet, here we are talking about another equally weird pairing with the classic goodness of pizzas. Have you ever thought of drizzling a generous amount of honey over the slices? 
You don't have to let go of your usual condiments like the oregano and chili flakes; you simply need to add honey to the combo to enjoy an explosion of sweet-spicy-savory flavor combination on your tastebuds. 
Oreo Cookies Dunked in Yellow Mustard
We've heard of cookies n cream; people worldwide love the delicious combination, but have you tried dunking the Oreos into yellow mustard and taking a bite? As crazy as it may sound, many have tasted this funky food pairing and given it a huge thumbs-up. 
Agreed, this is more of a dare than a recommendation, but while discussing weird food combinations, it cannot get crazier than eating an Oreo dunked in mustard. Fair warning: you either love it or loathe it!
The Classic Cheese-Hamburger With Peanut Butter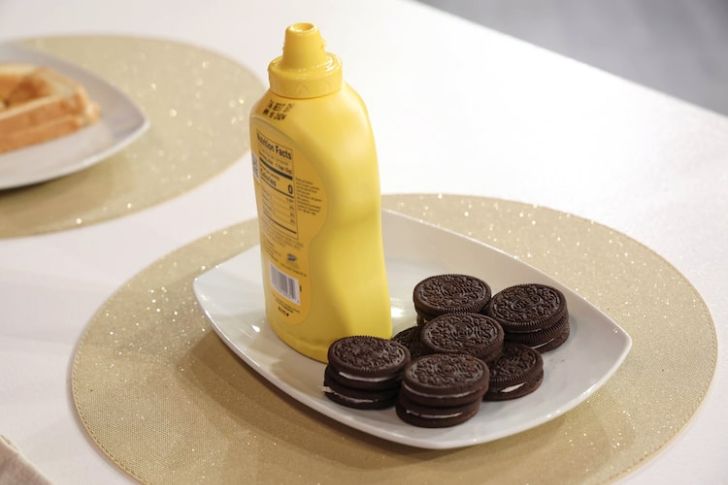 A classic cheeseburger loaded with lettuce, extra cheese, mustard, and pickles is super delicious, but you add a generous layer of peanut butter only if you have lost a bet! You'd not ring up this weird combination at the deli regularly. Yet, what if we tell you this unlikely pairing works like magic. 
A hamburger with peanut butter tastes fantastic, and those who think otherwise simply need to grab a bite. The same folks would most likely change their minds and make it their staple order. 
Beets With Chocolate
There's no universe in which beets and chocolates are considered a match made in heaven. Yet, you only need to pair them in a dessert to understand why this insanely odd pairing works so incredibly well. 
The earthy flavor of the beets adds moisture and sweetness to the dessert and complements the rich, decadent flavor of the chocolates. With a hint of creativity, this funky food combination can transform into a delicious dessert. 
People will continue playing with bizarre food pairings and accidentally stumble upon some insanely yummy treats. We need such brave hearts to take on these challenges so the world can experience many more odd yet scrumptious food combinations.