With air travel still being restricted in countries across the world, frequent travelers are missing one surprising aspect of flying: airline food.
Fortunately, AirAsia seems to have anticipated this demand for the tasty Asian dishes they serve during flights. The Malaysia-based airline is gearing to roll out a chain of restaurants that serve its in-flight meals in locations across the world.
Read on to find out where you can go to order it.
From Planes to Restaurants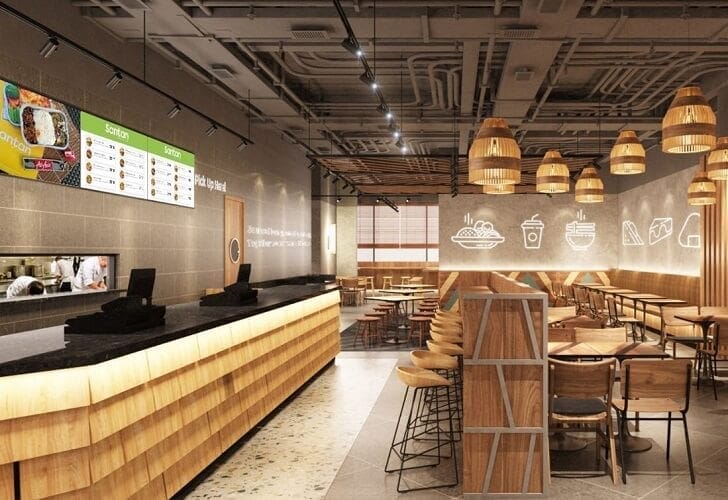 The news comes months after AirAsia opened its first cafe, Santan, which also serves some of the airline's in-flight food. According to one report, Santan's menu is about 30% the same as what you can order on a flight.
AirAsia's planned expansion of its restaurants will see the airline take its cuisine to China and the United Kingdom. Stores in these locations are slated to be opened by 2021.
There are currently 15 Santan locations already serving food in Malaysia. According to the Malay Mail, the airline's goal is to bring this number to 100 stores across the world by 2022.
Best of Malaysia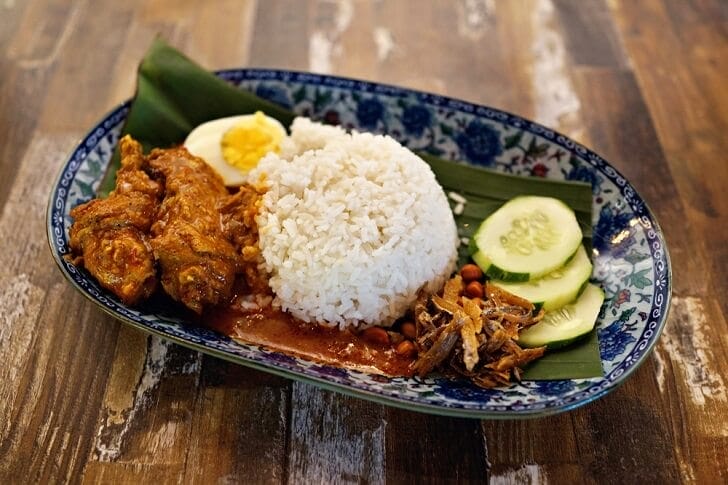 The Santan chain would be a casual and fast dining restaurant offering the best of Malaysian cuisine.
On the menu are drinks like Calamansi Iced Tea and Teh Tarik as well as dishes like Nasi Padang, a dish of steamed rice served with other dishes like Beef Rendang, and Nasi Lemak, a dish of steamed rice cooked in coconut milk.
With the first Santan restaurant being equipped with touchscreen self-order kiosks, it might not be too difficult to make its upcoming locations comply with COVID-19 safety measures as well.
AirAsia's in-flight food has been popular with flyers in recent years with over 24 million Santan meals being served in 2018 alone.
Full Experience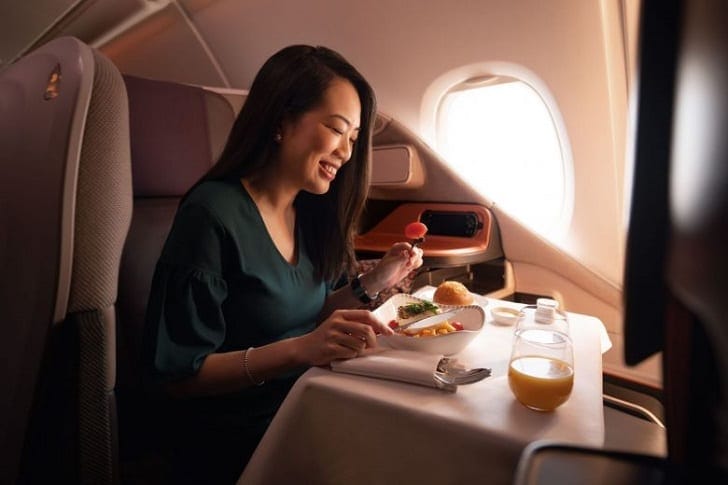 AirAsia isn't the only Asia-based airline that's meeting the demand for the plane experience on the ground. Singapore Airlines has also been satisfying the cravings of flyers for their food and the airplane dining experience.
It recently launched a service called SIA@Home, which allows people to eat a Singapore Airlines meal in the comfort of their own homes. The service comes in a variety of experiences that can be enjoyed by two persons at a time.
There's the business class meal, which costs $212 ($288 in Singaporean dollars), and the first-class meal, which costs $330 ($448 in Singaporean dollars). The meals are created by a team of chefs from Japan, India, Australia, and France.