One of the biggest music festivals in the United States has started with a bang, especially with Grammy-award winning singer Beyoncé has taken it to an entirely new level. With its 19th season, Coachella has made history with Beyoncé being the very first black female singer as their headliner. The singer actually had to cancel last year due to her doctor's advice to go on a pregnancy leave with her twins. However, she kept her promise by making it up to her fans and Coachella goers to make this year incredibly memorable and inspirational as well.
Beyoncé even made a tribute with a homecoming-themed set to a historically black college-themed stage. Aside from that, she also pledged to help out and grant scholarships worth $100,000, so continue reading to find out more about it.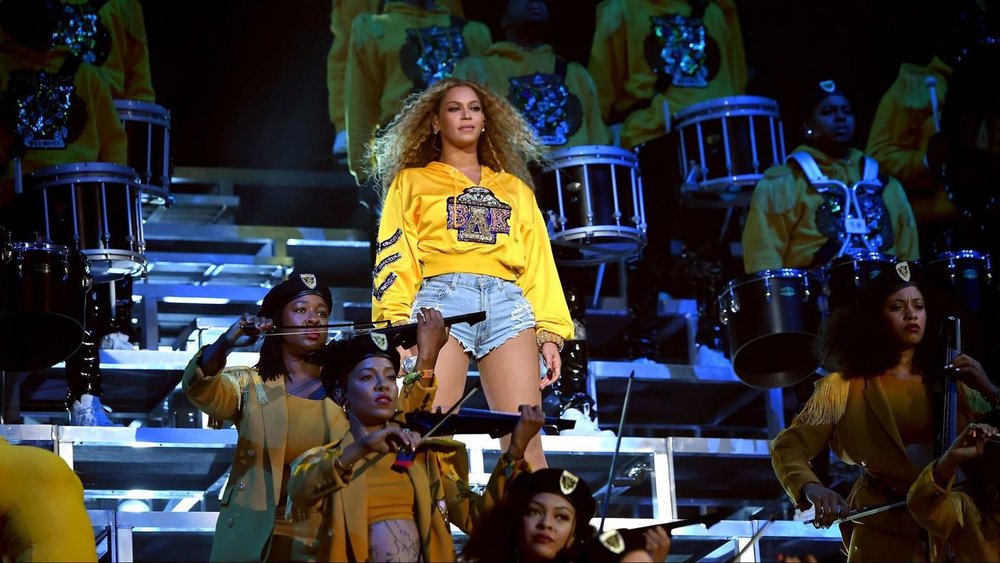 Beyoncé became the first black woman singer as a Coachella headliner
Beychella 2018
Coachella might be over for another year, but it is still buzzing on the news trends because of Queen Bey herself. More than 250,000 people managed to witness performances from Eminem, Ariana Grande, Cardi B, and to the surprise of everyone, the Destiny's Child reunion, wherein they performed a medley of their major hits back in the day.
Aside from having help from her former Destiny's Child girls, Kelly Rowland and Michelle Williams, with their reunion, this year's Coachella Valley Music and Arts Festival are considered to be so memorable because of their one night only performance in one stage altogether.
Kelly and Michelle went on stage with Bey and sang "Say My Name", "Lose My Breath", and "Soldier", that definitely elevated the massive crowd. Beyoncé has also gene on the spotlight even after Destiny's Child and so is Kelly, but Michelle didn't really go out much so she admitted having been really surprised that a lot of Coachella youngsters actually know who she is.
The 37-year-old said that she knows everyone knows Beyoncé and wondered if they know who she is and even Kelly. Michelle added how some of the fans are probably just toddlers when they released some of the songs that they performed but it turned out to be really fun to be back on stage with Beyoncé and Kelly just like old times.
A lot has indeed happened during the first Coachella weekend, but it turns out that it was just a beginning of something that would change the lives of some people.
$100,000 Black Scholarship Grants
During her remarkable performance at the Coachella stage, Beyoncé took the chance to pay tribute to the Historically Black College or Universities by donating $100,000 to not just one but four black universities. The HBCU is actually a group of institutions wherein they serve the African-American community in the country ever since the Civil Rights of 1964 was passed.
Last Monday, with the help of BeyGOOD initiative, the Grammy award-winning performer announced the Homecoming Scholars Award Program for this academic year.
There will be one lucky student from each school, the Tuskegee University, Bethune-Cookman University pm Wilberforce University and the Xavier University of Louisiana, will be given $25,000 each that will serve as their scholarship money. This was all made possible by Google.org.
However, it turns out that Google will also be giving another $100,000 to four other universities namely, Texas Southern University, which was actually chosen because it was located in Beyoncé's hometown, Fisk University in Nashville, which was chosen because it was her father went there for college, Grambling State University and the Morehouse College.
According to a statement by the Google program manager, Maab Ibrahim, Google basically understands the importance of HBCU to the community since it helps deliver high-quality education and through the years they have managed to launch a lot of innovative programs, but this year, things will be way better with the help of Beyoncé's generosity.
BeyGOOD director, Ivy McGregor then said that it was an incredible opportunity to partner up with Google since they could definitely find a way to elevate and support HBCU's practice of high-quality education for the black community. This is also a way for them to encourage other business, brands, and organizations to become a part of this remarkable way of bringing hope in quality education. The said universities will be the one to choose the winner of the scholarship and the students who will qualify are only those who have GPAs of 3.5 and above.