A mother of four children having ages between 6 months to 12 years, left all of them at home and went on a trip to Europe for 11 days. After that, the mother was sentenced to spared jail for 2 years for leaving her children alone at home. However, the 31-year Erin Lee Macke plead her innocence as she was accused of child endangerment. The mother could be in serious trouble as she could face jail for 8 years if the case had been gone to trial.
Lee entered an Alford plea in this case in February. In legal terms, Alford plea means that the accused is not pleading innocence and admits that the prosecution has enough evidence against him/her. As the children were left alone at home with a gun, Macke was also charged with the count of giving under 21's with the firearm. But the prosecutors didn't take into account this charge.
Macke's ex-husband was also present in sentencing and he told the court that it took her 6 days to return from Europe when she was told about this incident. Matthew Macke, her ex-husband also told that Macke didn't admit that her trip put her children at risk. While talking to media after the hearing, Matthew also said that Macke is still to accept the responsibility for this incident that could put the lives of her children at risk. Matthew succeeded in getting the custody of his two younger children earlier this month and the custody of the other two children is yet to be decided.
After the hearing, Macke did not give any statement but her attorney pointed fingers at Matthews to urge his children to act dramatically. Macke's lawyer Michael Oliver asked the judge to delay the judgment which would let the judgment exclude from Macke's record, but the judge refused to do that.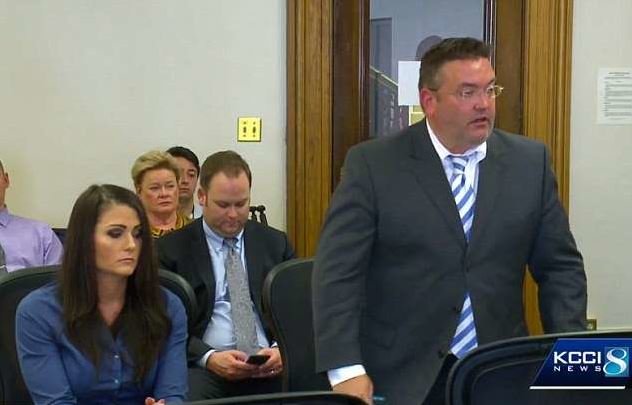 On this case, Police said that Macke failed to provide her children with proper care before she left for Germany on September 20, 2017. Macke had two twins aged 12 years, one 7-year old child and other 6-year old. The very next day, one of those four children called his father and then he (father) called the police.
As reported by KCCI, children remained alone at home for 24 hours before their father took charge of them. When the police were informed by Matthew about the incident, a welfare check was put on Macke's house on September 21. The check was put as the police figured out that children were without any adult supervision for 24 hours.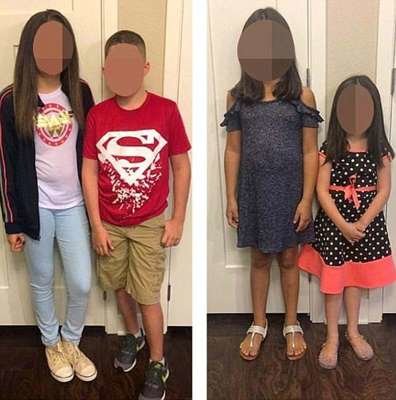 After that, the investigation report stated that Macke left her children alone at home with an unloaded 9MM handgun. The gun was placed at the top of the dresser with two magazines, one fully loaded and other half loaded. When the police asked the children about their mom, they said that the mother had gone on a trip to Germany and had no intention to come back till 1st October.
When police called Macke back from abroad, she told that she couldn't find any babysitter so she decided to leave them alone at the house. According to the police department, Macke failed to provide the adult supervision to her children while she was on a trip to Europe for almost 11 days. When police first contacted Macke while she was abroad, police told her that the situation here in the house in unacceptable and ordered Macke to return as soon as possible. Despite the police orders, Macke only cut her trip short for just four days and returned home on September 27 and was arrested by the police the next day.
On her trip, Macke uploaded pictures with her female friend and a baby. She also uploaded pictures of bratwurst while she was in Germany. According to the records, back in 2013, Macke filed divorce from her ex-husband Matthew.