Amazon's owner Jeff Bezos is the richest person in the world with a net worth of £78 billion but his workers are so concerned about their job security that they don't have enough time to use a restroom. James Bloodworth an undercover author of UK recently visited an Amazon store in Staffordshire for purchasing a book.
There he found that Amazon workers had a pee bottle with them as they didn't have enough time to use a washroom. He also revealed that the workers were so busy in collecting and delivering orders, that they pee in a bottle instead of using a toilet.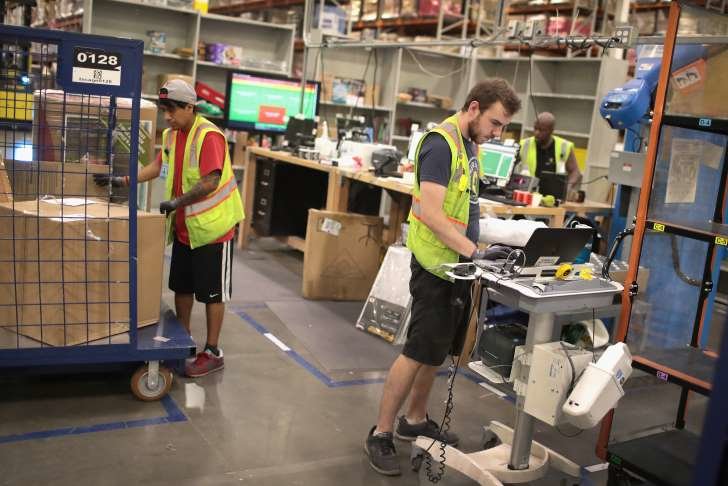 While giving an interview to The Sun, Bloodworth said that the workers need to go four flights down in order to use a toilet and they don't have enough time to go down. People also told Bloodworth that they peed in bottles as they fear to lose their job.
A strict deadline is imposed on the workers of Amazon and how fast they track the orders is also crucial for the employees. Workers in Amazon get strict warnings if they do not meet the deadlines. According to a survey, three-quarters of the UK employees were afraid of losing their jobs using the washrooms.
In this survey, 241 workers of Amazon were interviewed. A person said in the survey that Amazon had increased the targets dramatically and they do not drink water as they don't have time to go to toilets.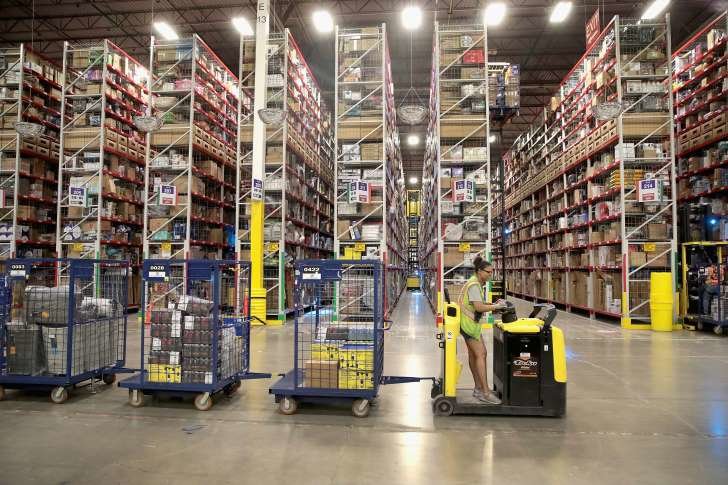 Another worker said that I don't have two more legs to fulfill the orders. He further said that we had a target of packing 120 products per hour. That is to pack two products per minute, which is very tough. With this target in mind, you cannot drink water as there is not a single spare second for you. After every minute, scanner beeps and reminds you that you are falling behind the target. Many Amazon workers also said that they felt more anxious after joining Amazon.
A female worker told that she was ill during her pregnancy and was also warned being ill. Another worker told that he was suffering from fever and still managed to work for two hours and after that told his supervisor that he could not continue anymore and left to see his doctor. He told that the next day he was asked to give the explanation why he left the office before the normal routine.
Amazon Responded To These Allegations:
However, Amazon has denied all these allegations and told that we provide a safe workplace to our workers with handsome salary and a lot of benefits from day one. We are not able to confirm that the people who took part in the survey are the workers of Amazon.
Amazon claims that their sole focus is on making sure that they provide a convenient environment to our workers, citing this as one of the reasons the company was ranked 7th by the Linkedin as the 7th best place to work in UK and 1st in the United States. There is a facility of public visits for the people who want to know that what happens when they click on "buy" button on Amazon.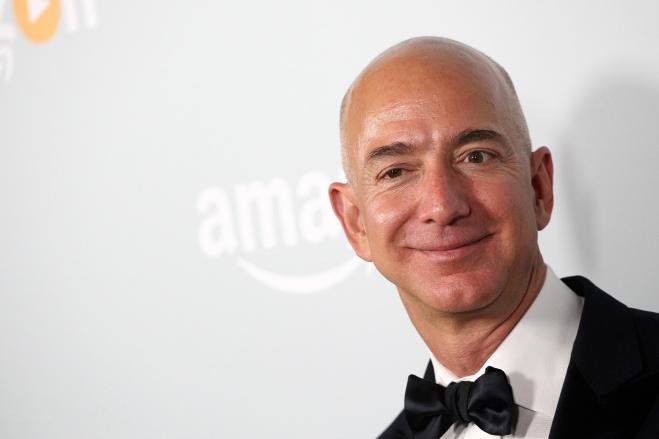 Giving justification on toilet issue, Amazon told that the company has set this deadline because the previous employees achieved their targets without using toilets. The company also provides coaching to the people to adopt a proper discretion when it comes to sick leave. It was also told by the company that they also provide health and financial guides to the workers. Amazon is known for the fast delivery of the products and that's what the company has achieved for years and that's what their previous employees have experienced.
Both the workers and the Amazon has a totally different point of views. The UK workers have alleged the company of not allowing them to pee and get sick leaves. While on the other hand, the company has denied all these allegations and defended these restrictions saying that their previous employees also worked with the same restrictions. If the previous employees can work with these restrictions then why not the current employees.