On April 11, Jeremy Corbyn the leader of Labour Party announced a free bus service for all the under-25s. According to the official statement of the Labour Party, this will save money of 13 million youngsters and will encourage them to use public transport more often. It was also reported that this scheme will save up to £1,000 per year for each youngster and the revenue of this scheme will be generated through Vehicle Excise Duty.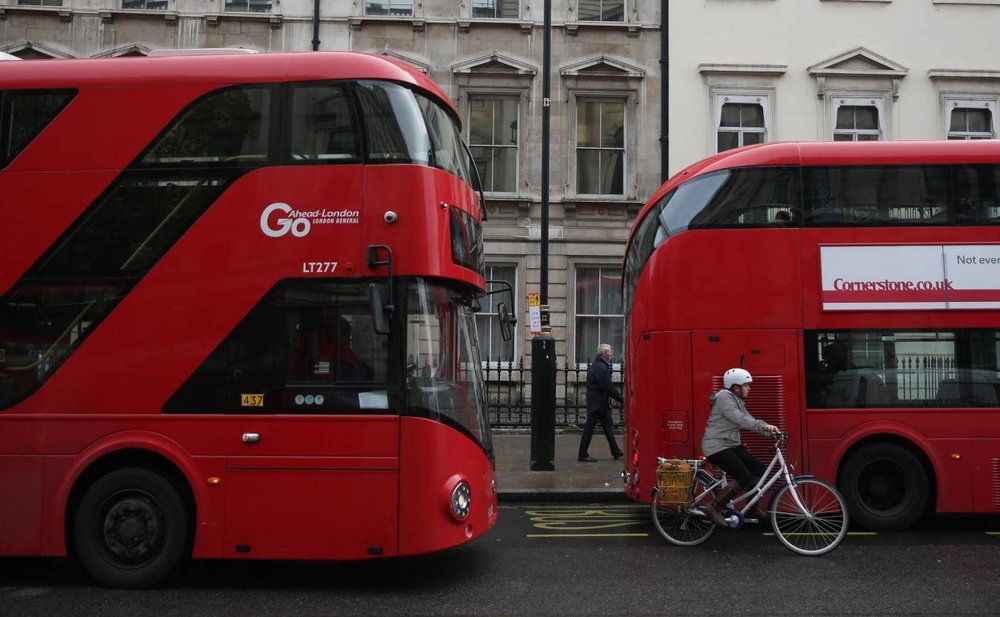 This service will be available to only those cities which will be approved by the city council. The Labour Party is also hopeful that this scheme will allow local councils to built up their own bus service. And according to studies, a taxpayer of around £276m can be saved this way. The announcement is expected on the arrival of Mr. Corbyn at sixth form in Derby.
According to Corbyn, youngster deserves to earn more and they deserve a break as well. I want to see youngsters constructing their own house. He further added:
Labour is the party of youngsters and we want young people to earn maximum from life and therefore we are investing in them. The free bus travel scheme will allow yougsters to travel to work, study and visit friends without any cost.
He further told that our party is providing the help where it is needed the most. Young people are doing less-paid jobs and a major part of their income is used for traveling. And in this scenario, the free bus service can prove to be a huge relief for them.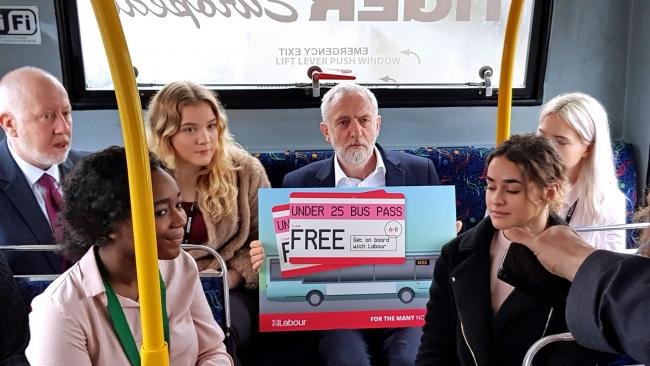 According to Labour Party, the total expense for this project is £1.4bn per year. But the Conservative party is labeling it as £13bn per year. On this claim of Conservatives, Labour Party clarified that the revenue of this project will be covered by Vehicle Tax Duty whose revenue would be £6.7 billion per year by 2020.
Currently, the revenues generated by Vehicle Tax Duty are used for building new roads but Labour Party is confident that after the launch of this scheme, the whole expense will be covered through Tax Duties. Labour also claimed that with this scheme, youngsters will drive less which will decrease congestion on roads as well as pollution.
Andy McDonald, the shadow transport secretary was interviewed along with Mr. Corbyn in which he told that:
Buses are one of the best ways to reduce road congestion and pollution. But from last few years, private bus companies are running for profit not for people.
The public is already paying 42% of the cost of local bus services and recently only those private bus services are allowed to run on the roads which generate more profit. That's why we are promoting local councils to take the control back of all the bus services so that they can manage the bus services efficiently for both young and old.
Presently, the number of people traveling via local buses has reached the record low in past ten years. In last few years, TFL (Transport for London) has increased the fares among the executives. But after that, the Mayor of London Sadiq Khan announced to freeze the fares which will cost TFL £1bn  in coming years.
Sadiq Khan fully supported his party's decision and in an interview, he told that he is delighted to hear the announcement of his party to provide free bus service for youngsters. He further told that investing in such a scheme will help youngsters to achieve the maximum in this critical stage of their lives. The scheme will also help in reducing noise pollution, air pollution and congestion on roads.
In response, the transport minister Nusrat Ghani told that this is another promise by the Labour Party which they will not be able to deliver. She also claimed that the total expense for this project is £13bn and Labour Party claimed it to be £1.4bn per year. She further told that in last elections, Labour Party promised to bear all the expenses of the students but after that, they admitted that it would cost too much. Now similarly, they are spoonfeeding young people with another fake promise.
Nusrat further told that our approach is balanced as we are giving free railcards to everyone under age 30 and also we are encouraging councils to offer cheap traveling to people.