The U.S. government finally got their hands on the urine and blood samples of the people who died in the latest Syrian attack. The U.S. officials who investigated the samples revealed that they found a mixture of chlorine and a nerve agent from these samples. However, they also reported that they are not 100% sure about it.
A few days back, Syria was attacked by chemical weapons and dozens of people died in that attack. It was further reported that such components are often found in the hospitals. A report was published by the state's spokesman revealing that it is a terrible attack and needs to be investigated on a priority basis. According to Syrian Opposition, the attack targeted dozens of Syrians and the exact point of attack was the city of Douma.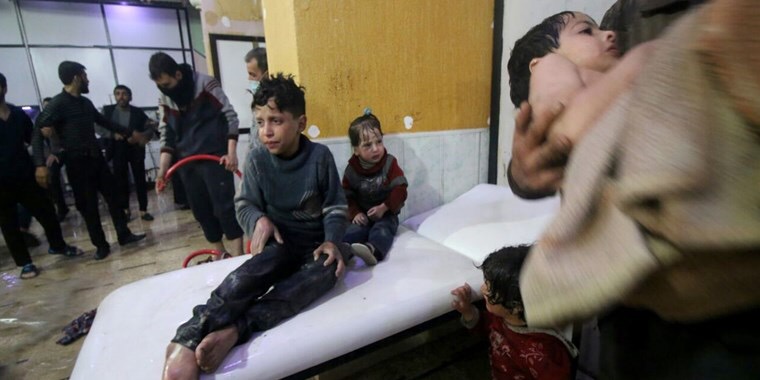 The reaction to these attacks was more and less the same from every country. Donald Trump called these attacks as mindless in multiple tweets on Sunday Morning. Trump also criticized Putin, Russia, and Iran for this attack. According to the spokesman of US military, the U.S. has already decided to get out of Syria as soon as possible. The attack took place on Saturday evening and both Russian and Syrian Government showed zero interconnection with the attack.
NBC news broadcasted the interviews of many locals of Syria. And according to those locals, they saw plenty of dead bodies in a cave and one of those locals reported that he saw 40 people under a roof and a very bad smell was coming from that building. He further added that it might be a chemical attack as the gas he smelt was very intense.
Another local activist told that he saw 25 dead bodies in Douma and those dead bodies include babies, youngsters, and females. He also told that all of them tried to escape but there was death everywhere in Douma in that evening and no one survived.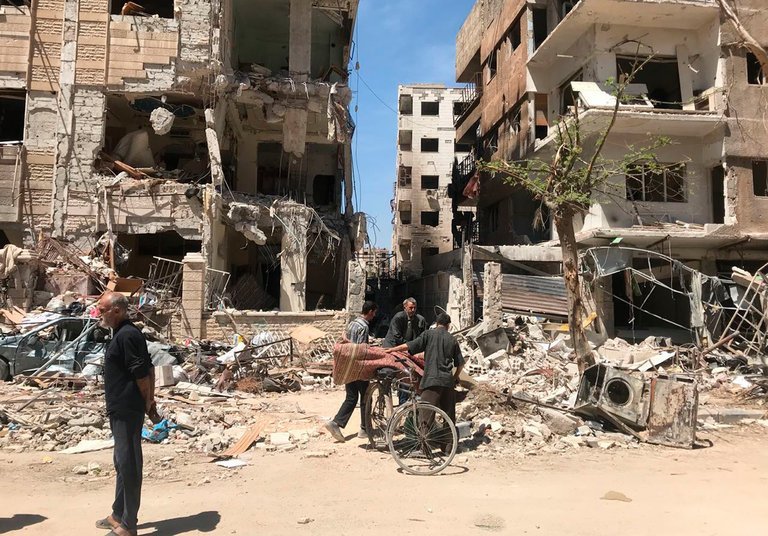 A joint statement was released by Syrian and American medical center that almost 42 people were found dead in their homes and 500 people were medicated at local medical centers. It was further clarified that all the 500 patients were diagnosed with exposure of skin to chemical gases. However, this news is not confirmed by any news channel. As chemical weapons are not allowed in wars, so it will be dreadful for the people of Syria, if confirmed.
A spokesman of UN told that chemical weapons are strictly banned and if their use is confirmed in the Syria Attack then the matter should be investigated immediately.
According to U.S. Officials, The Assad Regime has the vast storage of nerve agent found in the attacks. Also, the Assad Regime has previously used the mixture of Chlorine and Sarin in Syrian attacks.
In April 2017, Donald Trump ordered to attack Syrian airfield which was a result of Assad regime attack on Syrians and victims of which were found positives for Sarin. As Russia has denied any link to these attacks, it is most likely that Assad Regime has pulled the strings for this brutal chemical attack.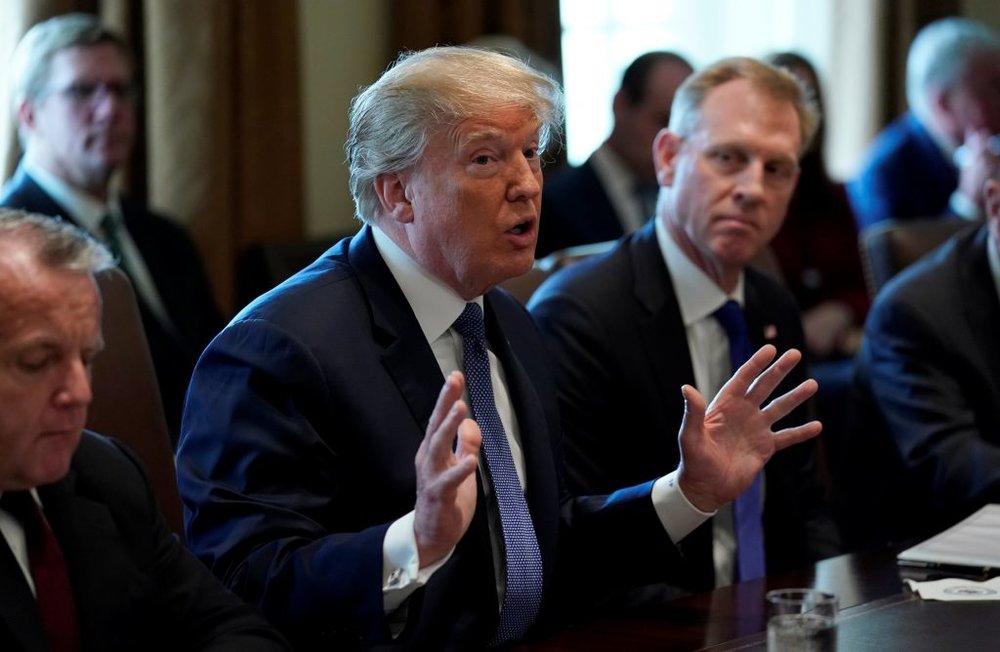 Nick Halley, the ambassador to the U.S. reported that a security council meeting is expected to take place on Monday in which these attacks will be discussed as who was involved in these dreadful attacks and an early investigation report will also be examined in that meeting. The attack took place one year after Trump attacked Syrian airfield, said U.S. Officials and the purpose of Trump's attack was to prevent Syrians from using illegal weapons.
Trump calls the attack on Syria "mindless" in a tweet.Tom Bossert, the security advisor of White House told that this is a matter on which every country, every person is agreed from the WWII and the option of using military action is still in our minds. Heather Nauret, the spokeswoman of state department told that :
The involvement of Russia in this conflict has turned the tides in the favour of Assad Regime and at the end of the day, Russia will surely bear the responsibility of these brutal attacks.
She further told that the U.S. demands Russia to end this support for Assad Regime and start working for the betterment of Syrian people. Pope Francis also commented on these attacks and said that there is no concept of good or bad war. And no one can justify the use of such weapons on defenseless people.