Playing with Lego blocks is such a creative way for kids to play. This is considered to be such an ideal form of entertainment for kids as well as for adults. However, who would've thought that a 15-year-old boy from Iceland, who has been diagnosed with autism, would manage to build a 26ft-long cube model of not just any House or building, but the RMS Titanic with the use of Lego blocks, if you are wondering how long it took him to do it, then just keep on reading to find out…
Autistic Boy Built Titanic Out Of Legos
A 15-year-old boy from Iceland named Brynjar Karl Birgisson actually made use of the exact blueprints of the RMS Titanic in order for him to build the Titanic using his Legos. These blueprints helped him determine how many pieces of Legos he needed to make the doomed ship.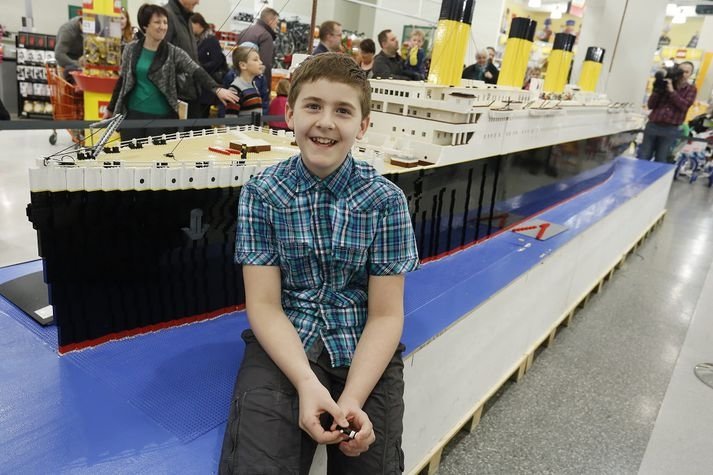 It only took him about 700 hours to complete this amazing project and he used about 65,000 Lego blocks to do every single detail. Birgisson said that building this actually helped him with his condition. It is like an adventure that he took when he built this gigantic Lego ship and that alone helped him with his autistic fog about five years ago since he made this model when he was about 10-years-old.
In a statement he released, he explained that the 11 months of the meticulous journey to completion wasn't exactly easy, especially after going over about 120 tubes of glue. The teenager also said that this had helped him try to be as normal as possible, even if being normal doesn't actually have its own meaning since people have different personalities. Lego had given him a discount on some of the Lego pieces he needed to purchase, especially when they found out about this extraordinary project he was working on.
The rest of the other money was given to him as a donation by a lot of family members and friends. When asked how exactly he started it, Birgisson simply said that his grandfather helped him put his head around it, especially when they used the Titanic blueprint as a basis, as it was too complicated for him to comprehend.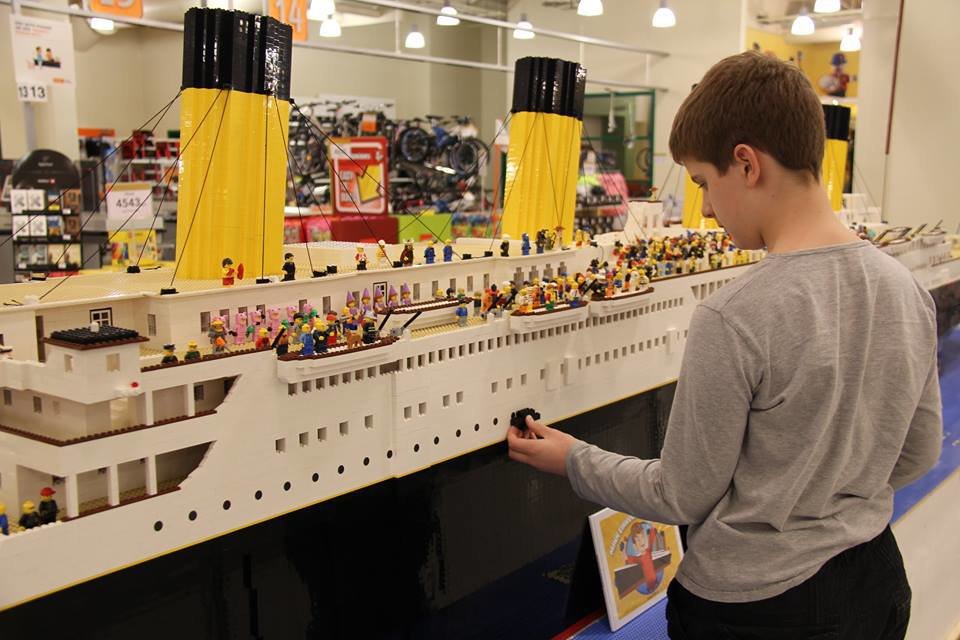 He admitted that from the very beginning, he knew he would be able to finish it and he didn't even doubt it, not one bit. Since then, he has toured different countries such as Germany, Norway, and Sweden to showcase this masterpiece. At first, he admitted that he wasn't exactly too keen on giving interviews but he has gotten a hang of it over the years.
He even paid a visit to Tennessee to showcase his incredible Titanic model out of Legos to the Americans. His model will be displayed at the Titanic Museum in Pigeon Forge, Tennessee until 2020. According to Mary Kellog, one of the owners of the museum, the boy's mother wrote a letter to her saying that they were looking for a home for the Titanic model, or it might end up getting destroyed.
Since then, they are now displaying the largest Lego model of the Titanic in the entire world. The real RMS Titanic actually sank back in 1912 where more than a thousand people died. The movie adaptation of the said tragic ship has been one of the most critically-acclaimed films of all time.
Benefits of Lego
Lego displays a lot of colors and this basically allows children, especially those who are diagnosed with autism, to use their mind, creatively and think of a way to build something. Being able to assemble the pieces of these blocks, helps their fine motor skills and it also enhances their control, especially with their little fingers.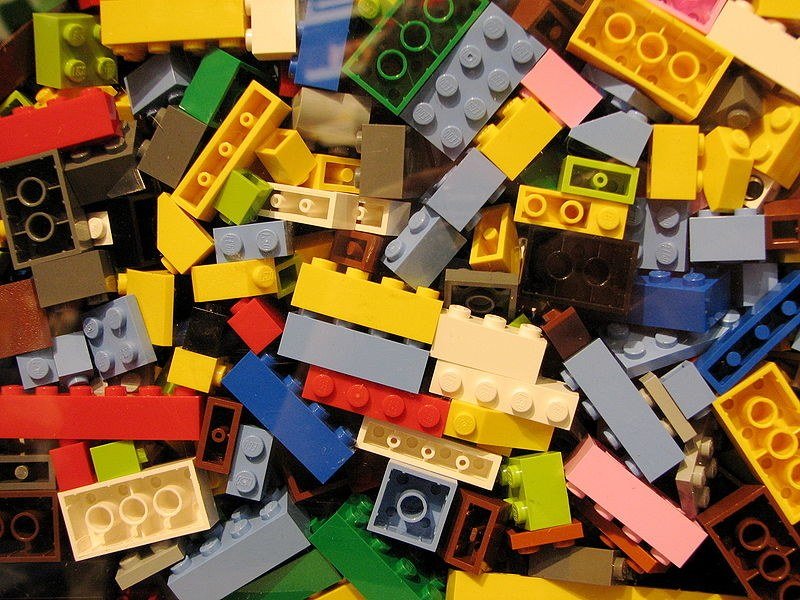 Constructing a Lego project takes a lot of time and effort, so that would mean a lot of patience. There are a lot of Legos models out there that encourage not just young ones but also the young at heart, to build them. This process is far from easy and it would then help children to be incredibly patient with their project and be very meticulous towards it.
Most people think that this specific educational activity only enhances the children's creativity, but it actually makes them learn to be responsible as well. When constructing a Lego set, a creative mind knows that it is responsible to keep all the pieces of Lego together since a single missing piece might ruin the design they intended to make. The child also understands that persistence is key to creating such projects.