There are toys for the big boys. And then there are even bigger toys for the boys (and girls!) thanks to their large bank accounts and hefty net worths. With their fast cars, private jets, and sleek yachts, we really can't help but stare, wide eyes and jaws dropped. These stars may do well to donate their hard-earned cash, but then we also do understand the appeal of some much-needed self-love and splurging on an expensive treat or two. We can imagine how hard it would be to keep up with the insurance premiums and the mind-blowing gas bills for these toys, but then, these stars can certainly afford it.
Tom Brady: ~ $3 million, Bugatti Veyron Super Sport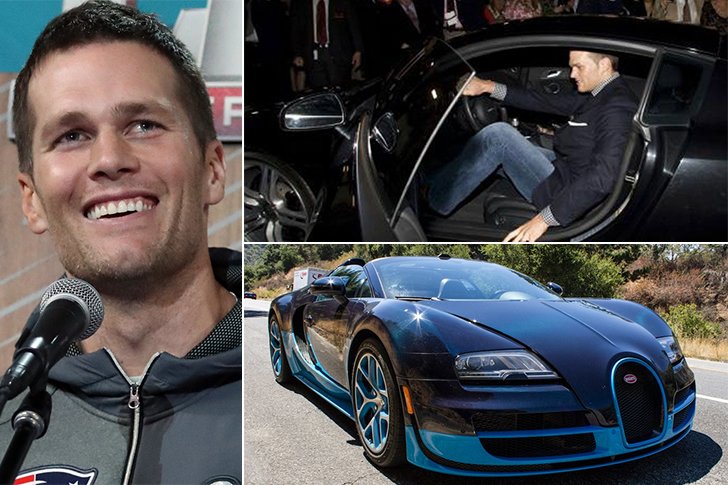 Next

NFL superstar is definitely living the good life with his supermodel wife, Gisele Bündchen. This couple owns so many multi-million assets that it's hard to keep up, it includes a rare Bugatti Veyron Super Sport, which Gisele gave her husband as a gift. At $3 million, it's definitely a gift to a degree most of us can't even fathom, but hey, they have the net worth to show for it.
Tom Selleck: ~ $250K, Ferrari 308 GTS QV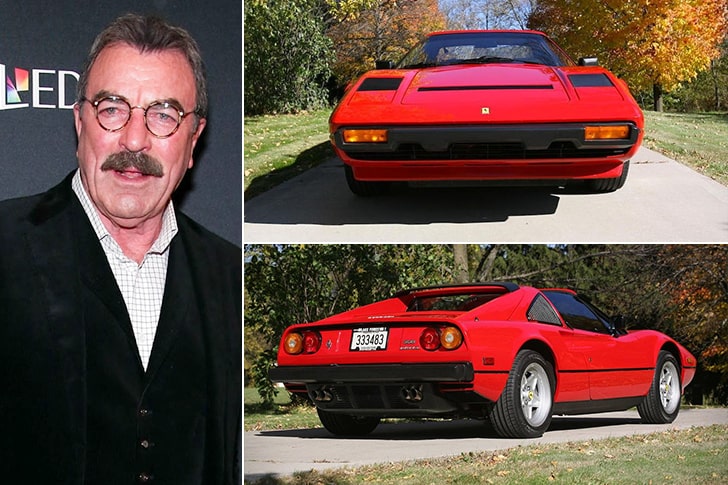 Through the Magnum P.I. series, Tom Selleck's name has been practically associated with the Ferrari 308 GTS. The show aired for eight seasons, throughout which he was driving around in this signature red car with the "ROBIN 1" plates. However, it wasn't just one car of this model; they reportedly used at least three different ones, all of which were eventually auctioned off. The last time one of them popped up on the market, it was thought that it could fetch up to $250K given its value. Tom now has earned himself a $45 million fortune and has been working on the show Blue Bloods since 2010.
Jay Leno: ~ $1.8 million, 300SL Gullwing Coupe Mercedes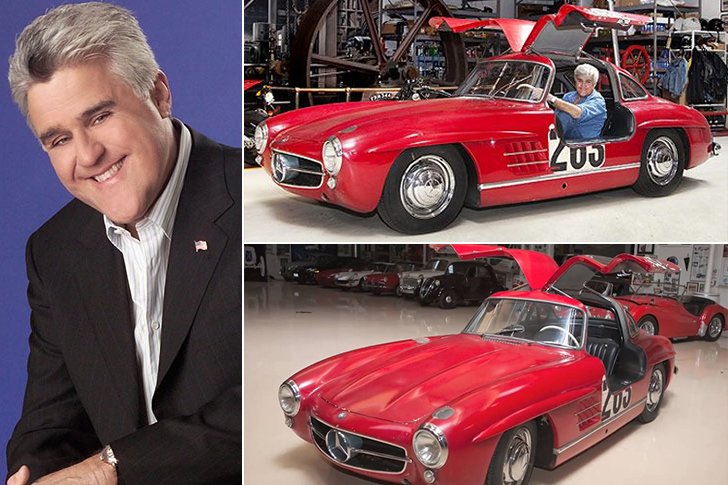 Next

As a testament to his popularity and net worth as a TV personality, Jay Leno has one of the most impressive collections of vehicles in his possession. As of this writing, he has 93 motorcycles and 130 cars! The most expensive of which is a 1955 Mercedes Gullwing Coupe which costs a whopping $1.8 million. Needless to say, he won't be trading in this prized possession anytime soon.